Yacht Interior Options for Washington Park Residents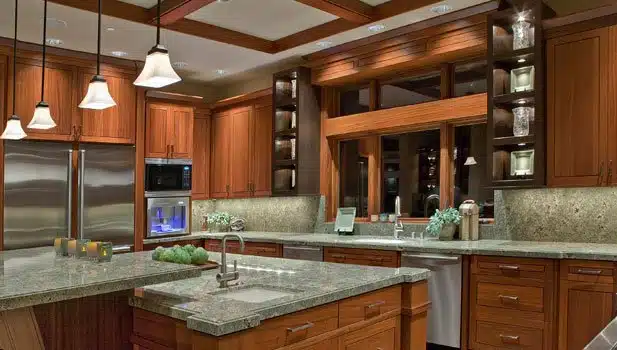 Allied Marble & Granite, Inc. specializes in yacht interior countertops. Very easy to clean and maintain, our yacht interior countertops do not support the growth of mold and bacteria, making them an ideal addition to high humidity areas.
We provide yacht interior countertops for any size vessel. Our fabrication and installation team has vast experience in providing high quality yacht interior countertops to Washington Park, WA boat owners. If you want to set your yacht apart from the rest, our yacht interior countertops can bring your visions to life.
Our yacht interior products offer:
•
Instant beauty
Strength and durability
Resistance to water
Yacht Bathrooms – Natural Stone Vanities and Showers
We understand that your yacht is as unique as your lifestyle. That is why we are offering our countertop expertise to personalize your yacht bathrooms to reflect your own tastes. We take pride in our work and strive to bring your yacht bathroom design ideas to life.
We pay close attention to even the smallest detail, which is how we can offer bespoke services in building or upgrading yacht bathrooms in Washington Park. We have been in this industry for many years and are able to offer premium countertops and tub surrounds for yacht bathrooms in Washington Park.
Our natural stone countertops and vanities are designed to perform well in any marine environment. Because we have served many luxury boat owners, you can rest easy knowing that we are highly proficient in the design, fabrication, and installation of vanity tops and tub surrounds for yacht bathrooms. The features of our natural stone products for yacht bathrooms include:
•
Truly unique and beautiful appearances
Incorporation of elegance and luxury
Seamless fit into your overall design theme
Washington Park Yacht Kitchens – Countertop and Flooring Options
We are your go-to expert for countertops and flooring. You will be pleased that to know that our countertop expertise also extends to yacht kitchens and bars in Washington Park. Whether you need granite or marble countertops for yacht kitchens, we can ensure that your needs are met on time and on budget.
We customize our countertops and flooring options to best suit the needs of yacht kitchens in Washington Park. When you choose us to upgrade yacht kitchens, you can expect:
•
Technical expertise
Superior craftsmanship
Respect for your vessel
If you want to experience first class countertop and flooring services for yacht kitchens in Washington Park, do not hesitate to call Allied Marble & Granite, Inc. at 206-453-2776.