Granite Fabricators for Home and Business Granite Projects
When you have decided to upgrade the kitchen and bath areas of your home or business choosing granite is a wonderful and practical decision. Granite slabs add to the look of any room and are durable as well.
Allied Marble & Granite Inc. is one of the leading granite fabricators providing quality granite fabrication services for Bothell, WA residents. As established and experienced granite fabricators, we highly recommend granite slabs and countertops because they offer the following features:
Beautiful to look at
Low maintenance
Durable
Available in many colors and textures
With us as your granite fabricators in Bothell, you can expect only the best. We have the best selection of granite in the area. Being experienced granite fabricators, we assure you of quality work, excellent customer service and the results you expect. Whenever you think of reliable granite countertop fabricators, think of us.
Granite Fabrication for Bothell Bathroom and Kitchen Countertops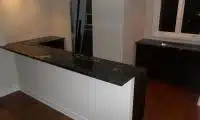 Bathrooms and kitchen are one of the most used areas in a home. Having them look good and be easy to clean are important pieces of the criteria you want. To achieve this, you must choose reliable granite fabricators that have the expertise to create just what you want and expect.
We have been providing granite fabrication for Bothell residents for a long time. We are the ideal company to call for any type of granite fabrication because we offer the following:
Expertise
Experience
Equipment
Efficiency
Customized granite fabrication for your home or business need not be expensive. Granite is one of the most reasonably priced materials for countertops. Our representatives will come to your home or business, measure the area you are considering and give you an estimate. You are then able to make the right choice for your budget and your vision for your property.
Affordable Granite Slabs in the Bothell Area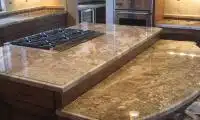 Affordable granite slabs mean nothing if you do not have the right company fabricating your countertops correctly, just as you wanted. While there are a number of companies stating they can fabricate granite slabs correctly, we have earned the reputation of quality work within the industry.
When you choose the granite fabricating company in Bothell you wish to work with you need to make sure they are:
Reliable
Reputable
Recommended
Affordable
We are all this and more. And to see the most popular granite colors, give us a call.
If you are looking for experienced granite fabricators for your home and business in Bothell, call Allied Marble & Granite, Inc. at (206) 453-2766.