Ballard Marble Countertops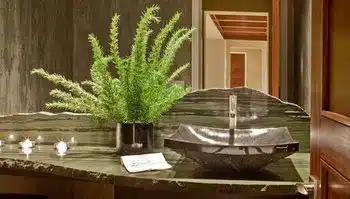 Do you need experts to install top-quality marble countertops at your Ballard, WA, property? Allied Marble & Granite, Inc. is the right place! Count on us and upgrade your kitchen with functionality and elegance.
No need to look elsewhere than our Ballard marble countertops installation service.
Marble adds a touch of luxury due to its natural veining and delicate patterns. It is one of the many reasons you must choose Ballard marble countertops.
We are the prime choice of homeowners for Ballard marble countertops installations. We look after every aspect of the installation process and assure lasting results.
Customer delight is our priority, and we never fail to deliver the same.
We are experts at installing:
Marble tile bathroom
Cultured marble shower
Marble and granite near me
Black marble countertops
Contact Allied Marble & Granite, Inc. today for classic Ballard marble countertops.
(206) 453-2766
Ballard Marble Bathroom
Do you wish to transform your everyday bathroom experience? Add charm and sophistication with our Ballard marble bathroom installation services. Let us give your bathroom a premium look, leaving a lasting impression on your guests.
We have experts who are experienced in Ballard marble bathroom installations. Our designers pay close attention to every detail while carrying out the Ballard marble bathroom installation job.
We focus on perfection and use cutting-edge equipment and safety measures. Elevate the value of your property with this new addition.
We are not just limited to Ballard marble bathroom installation. Our clients also rely on us for the following:
Weathered granite countertops
Marble countertops near me
Marble granite countertops
Quartz marble countertops
Reach out to Allied Marble & Granite, Inc. to schedule your Ballard marble bathroom installation.
(206) 453-2766
Ballard Marble Vanities
Ballard marble vanities have been an essential part of the home décor for years. You can use Ballard marble vanities for bathroom countertops, kitchen countertops, backsplashes, and much more.
Have these fantastic additions installed and make your space more stunning!
Choose our expert designers and see your ideas come to life. Whether it is Ballard marble vanities or any other element, we guarantee seamless integration.
We also help you select the ideal color and pattern based on your preference. We do not rest until you are satisfied with your newly installed Ballard marble vanities.
Check out the exclusive discounts on our services. Take the best advantage of the latest deals.
Rely on our experts for the following:
Marble bathroom countertops
Marble look quartz
Gray marble countertop
Marble top bathroom vanity
Call Allied Marble & Granite, Inc. for top-grade Ballard marble vanities.
(206) 453-2766