Granite Fabricators Bellevue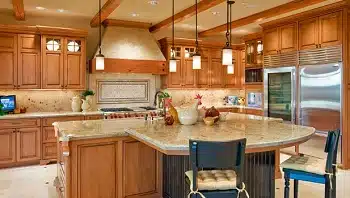 When you are looking for granite fabricators for your Bellevue, WA home or businesses, come to Allied Marble & Granite, Inc. Our granite fabricators for Bellevue properties are well versed with different stone fabrication techniques and installation procedures. Our granite fabrication services will surely increase the appeal of your home by many times.
Our granite fabricators offer dependable fabrication services to our Bellevue customers. Our stone work will not go unnoticed by your visitors. If you are planning an upgrade for your home, remember to choose us because we have:
Stone designers who are knowledgeable
Experienced and reliable fabricators
Budget friendly granite slab fabrication services
Matching granite slabs for the kitchen
Inexperienced granite fabricators can do more harm to your Bellevue property than good. So, be sure to always make an informed decision.
Call Allied Marble & Granite, Inc. for granite fabricators in Bellevue.
(206) 453-2766
Granite Fabrication Bellevue
We offer highly detailed and precise granite fabrication services in Bellevue. We understand that no two homeowners in Bellevue can have the same granite fabrication requirements. Thus, our fabricators offer personalized granite fabrication services in Bellevue. Reach out to us for getting customized granite slab installed at your place.
By opting for our granite fabrication or granite slab installation services, Bellevue property owners can:
Increase the value of their property
Add exclusivity to your kitchen with stone slabs
Enjoy easy to clean counters with granite slabs
Call Allied Marble & Granite, Inc. for granite fabrication in Bellevue.
(206) 453-2766
Granite Slabs Bellevue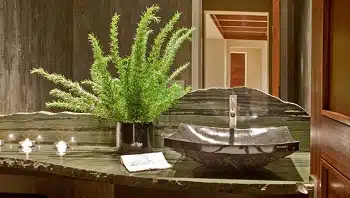 Opt for granite slabs for your Bellevue kitchen over other materials such as plastic laminate, ceramic tile or wood. This will keep your place in good shape.
Some people go for the do-it-yourself approach and ruin the look of their kitchen. Fabrication of granite slabs in Bellevue is not an easy project that can be done by inexperienced granite fabricators or a homeowner. It involves years of practice to do it in a perfect manner.
Our fabricators can:
Build unique designs
Decorate your kitchen with granite slab
Offer perfect fabrication services
So, if you are about to renovate your Bellevue house, choose granite slabs to increase its grandeur and resale value. Get in touch with our professional team of designers, fabricators and installers for granite slabs serving the Bellevue area residents for expert granite slab installation services.
Local residents can call us at any time for granite fabrication services.
Call Allied Marble & Granite, Inc. for granite slabs in Bellevue.
(206) 453-2766