Burien Stone Fabrication
Allied Marble & Granite, Inc. has been offering stone fabrication services in Burien, WA, since 1982. You will need our Burien stone fabrication services to make your property look visually captivating.
You can entrust our experienced contractors with the service. The fabricators will work closely with you to understand your requirements and preferences.
Whether it's crafting elegant bathroom vanities, kitchen countertops, or stone sculptures, as a trusted provider of Burien stone fabrication services, we can help you with everything.
Our Burien stone fabrication services will make the stone countertop in your kitchen and bathroom look more polished and refined.
You can rely on us for:
Natural stone installation
Stone installation
Stone countertop fabrication
Fabrication stone
Contact Allied Marble & Granite Inc. if you need Burien stone fabrication services!
(206) 453-2766
Burien Stone Fabricators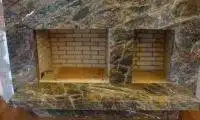 You can trust us if you are looking for Burien stone fabricators for your domestic or commercial properties. When you hire our fabricators, you can be confident of receiving high-quality stonework and fabrication.
Right from the design consultation to the final installation, our Burien stone fabricators will work hard to meet your expectations.
Even if you face challenges choosing the suitable stone, granite, or marble for your project, you can count on our Burien stone fabricators. They will properly guide you on what colors and styles you should go for while choosing stone for various areas on your property.
When you choose our Burien stone fabricators, rest assured that your stone work is in capable hands.
Come to us for hiring:
Countertop specialists
Stone installers
Stone fabricator near me
Stone countertop fabricators near me
Don't wait to reach out to Allied Marble & Granite Inc. and hire our Burien stone fabricators!
(206) 453-2766
Burien Stone Work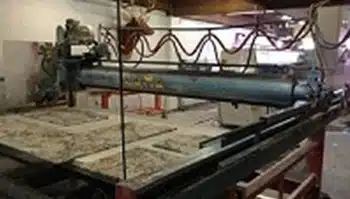 If you are looking for experienced and skilled fabricators for Burien stone work, your search ends here. We understand that everyone has different needs, so our fabricators offer customized services for Burien stone work.
Our contractors have a deep knowledge of stones and their use, making them the right fit for the job.
Our fabricators will start with your Burien stone work only after your approval and consent. You don't have to worry if you are going to like their Burien stone work or not.
Our stone work services are precisely what you need to transform your property into an aesthetically pleasing space.
Trust us with:
Stone and tile work
Custom stonework
Natural stoneworks
Stoneworks on house
Get in touch with Allied Marble & Granite Inc. to have Burien stone work done!
(206) 453-2766