Granite Fabricators for Home and Business Granite Projects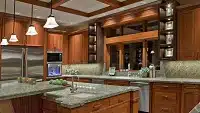 If you are thinking of redoing your kitchen or bathroom, then choosing granite for your project is an ideal option. Granite is a natural stone that has a certain charm and attraction to it. You must choose an expert granite fabrication company to fabricate and install the slabs correctly.
Allied Marble and Granite, Inc. is one of the leading granite fabricators offering services to Madison Park, WA residents. Being experienced and established granite fabricators serving this area, we recommend the use of granite slabs as they:
Add to the beauty
Are easy to maintain
Increase the value of the property
You can rely on our granite fabricator specialist for the efficient installation of various types of granite slabs. If you are concerned about the granite fabricators cost then let us assure you that we are reasonably priced and offer high-quality granite fabrication services.
Granite Fabrication for Madison Park Bathroom and Kitchen Countertops
Granite countertops in bathroom and kitchen can add to the beauty and value of your premises. You can also accentuate the look by adding granite backsplashes to the countertops. However, you must choose expert granite fabrication companies for installing the granite slabs as perfect installation adds to the beauty.
We have been offering granite fabrication for Madison Park residents for a long time. You can choose the granite slabs for your premises on the basis of the following:
Color
Texture
Style
Price
Our technicians are adept at handling the countertop fabrication process. They will cut and install the appropriately slabs so that the kitchen or the bathroom looks beautiful.
Affordable Granite Slabs in the Madison Park Area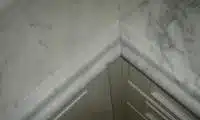 With the availability of several granite fabricators that offer a range of granite slabs in Madison Park, choosing the best one can be a difficult task. When you are considering a company to fabricate and install your granite slabs in your Madison Park home or business you need to consider the following aspects:
Experience
Reliability
Recommendations
Affordability
We have the finest collection of the most popular granite colors that help you choose the best one for your home. If you are unable to choose the appropriate slabs for your home, our consultants will help you select just the right color and texture.
Feel free to call Allied Marble and Granite, Inc. at (206) 453-2766 for any granite fabrication requirements in Madison Park.