Limestone Countertops Shoreline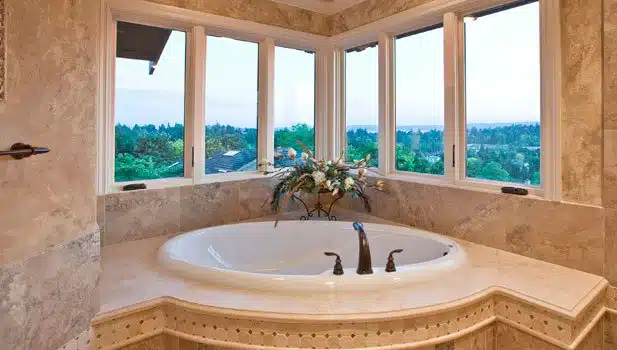 If you are bored of your old and dull marble countertop, you should consider remodeling that area . You can choose limestone countertops or travertine countertops as both are equally good in giving your kitchen the stylish and sophisticated look that you seek.
Get in touch with Allied Marble Granite Inc. for all services related to limestone countertops in the Shoreline, WA area. We install not only the limestone countertops but also design and manufacture them. We recommend you get limestone countertops for your home as they carry the following features:
Superior quality
Durable
Versatile
Environment-friendly
For the first time users, our technicians will give you all the limestone countertops care tips so that they maintain their looks for a long time. You can choose any of the limestone countertops colors that will fit the décor of your home and your preference.
Travertine Countertops Shoreline
Besides limestone countertops, we also deal in travertine countertops around Shoreline. Travertine as a material is the intermediary stage when limestone is evolving into marble. Travertine carries several features of limestone as well as marble, thereby being a wonderful and stylish natural stone that is popular in the construction industry.
Rely on us for installing travertine countertops in your Shoreline home. Travertine countertops are great for homes as they are:
Resistant to heat and pressure
Available in a variety of colors and patterns
Easy to cut
Impact and wear resistant
You can learn more about travertine countertops maintenance from our technicians once they install it in your home. You can even go through the travertine countertops pros and cons if you have questions about the stone.
Shoreline Travertine Tile
While travertine countertops are popular for use in kitchen and bathrooms, using travertine tile for flooring is also a use. The travertine tile can be a great addition to your home, especially when you are looking for a – cost-effective material for the floors of your home. The travertine tile is cheaper than marble or granite tile and replacing it is easier. It is more environment-friendly as well.
Give us a call to install travertine tile in your Shoreline area home as we:
Are experienced
Offer competitive pricing
Never compromise on our workmanship
To learn more about the travertine tile care and cost, get in touch with our team
Feel free to call Allied Marble Granite Inc. at (206) 453-2766 for the installation of travertine tile and countertops in your Shoreline area home.