Yacht Interior Options for Kent Residents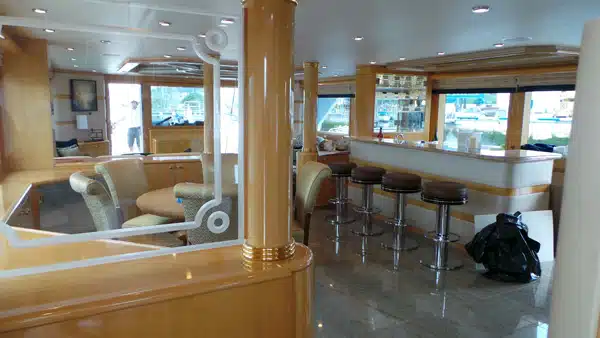 Plush yacht interior décor is a major factor in making your cruise on a yacht luxurious and romantic. Among the many details that yacht owners in Kent, WA focus on while furnishing their yacht's interior, they should also take countertops into account. Allied Marble & Granite, Inc. can help them with this.
Since 1982, our company has been fabricating and installing customized natural stone countertops in yachts. We offer countertops for yacht interior projects for Kent residents in marble, granite, quartz, and several other stone materials.
Our Kent customers can enjoy significant yacht interior enhancement once we are done installing magnificent stone countertops in their:
Yacht kitchens
Bars
Yacht bathrooms
Besides installing custom countertops, we can also beautify the yacht interior for Kent vessels by installing elegant stone flooring in yacht bathrooms, yacht kitchens, and bars.
Yacht Bathrooms – Natural Stone Vanities and Showers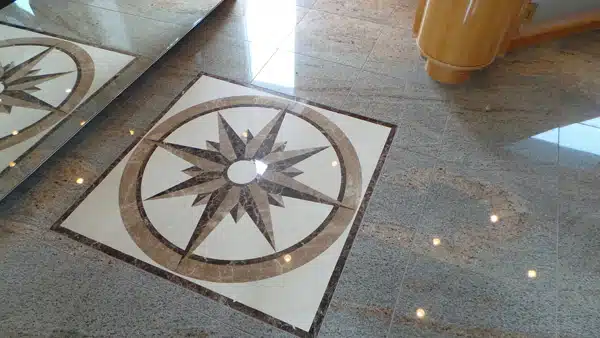 Elegant bathrooms are a must-have in yachts. Kent residents that vacation on these luxury boats agree that the experience is much more fun when they have stylish vanities and showers in yacht bathrooms.
Kent yacht owners can hire our services to create classy bathrooms onboard their watercrafts. We can install stunning yet functional custom vanities and showers made of natural stone.
Our exquisite stone installations in yacht bathrooms give Kent customers full value for their money. By combining top-notch products with seamless workmanship, we ensure that the natural stone vanities and shower designs we install will delight the Kent yacht owners with their:
Striking appearance
Superb functionality
Easy maintenance
Excellent durability
Kent Yacht Kitchens – Countertop and Flooring Options
Our company offers equally superior services for countertop and flooring installation in yacht kitchens and bars in Kent vessels. We offer limestone and tile, along with many other materials to create attractive stone surfaces in yacht kitchens for Kent residents.
We carry tiles and limestone slabs in several colors, textures, and finishes so that our Kent customers can get the perfect countertops and flooring. We help them create their dream yacht kitchens and bars that:
Make a powerful style statement
Reflect their refined tastes and lifestyle
Blend well with the rest of the yacht's interior design and decor
Want to enhance your yacht interior with lovely stone countertops or flooring in yacht bathrooms and yacht kitchens? Come to Allied Marble & Granite, Inc. Kent residents can call us at 206-453-2766.