Madrona Bathroom Vanities
Property owners looking to get bathroom vanities installed in Madrona, WA, cannot do better than hiring Allied Marble & Granite Inc. for the job. We are a full-service stone fabricator that has been around for decades.
The multitude of services offered by us includes designing, fabricating, installing and replacing Madrona bathroom vanities. The addition of a bathroom vanity goes a long way in maintaining a well-organized and clean bathing area. Madrona bathroom vanities provide space for storing things like soap, shampoo, body lotions, hairdryers and more.
Our company can install Madrona bathroom vanities in both residential and commercial properties. Get in touch with us today to discuss your project for vanity install service. Count on us to give your property a beautiful and efficient:
Bathroom sink cabinet
Vanity top
Bath vanity sink
Custom vanity
Vanity counter
Call Allied Marble & Granite Inc. for Madrona bathroom vanities!
(206) 453-2766
Madrona Bathroom Vanity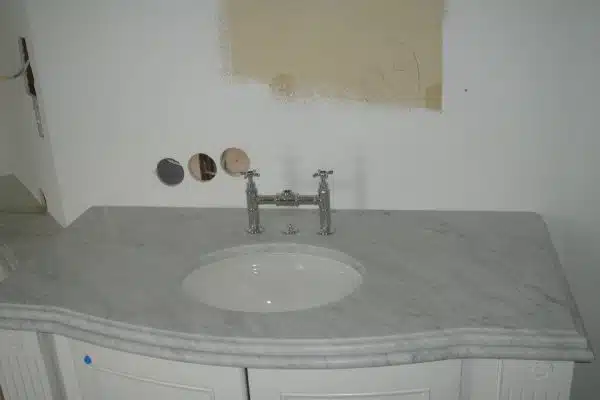 Installation of a custom-made Madrona bathroom vanity is too important a project to entrust to just any contractor. Come to us if you want to get the most out of your investment in a Madrona bathroom vanity.
We have the skills, experience and resources to meet diverse requirements for bathroom vanities. Home and business owners can get in touch with us for a Madrona bathroom vanity made from different types of natural and engineered stones, including marble, granite, limestone, quartz and more.
Our technicians have proven their expertise in fabricating and installing:
Wall mounted vanity
Corner sink vanity
Single vanity
Double sink vanity
You can be sure of years of hassle-free use of a Madrona bathroom vanity that has been crafted and installed by our experts.
Call Allied Marble & Granite Inc. for a Madrona bathroom vanity!
(206) 453-2766
Madrona Vanity Install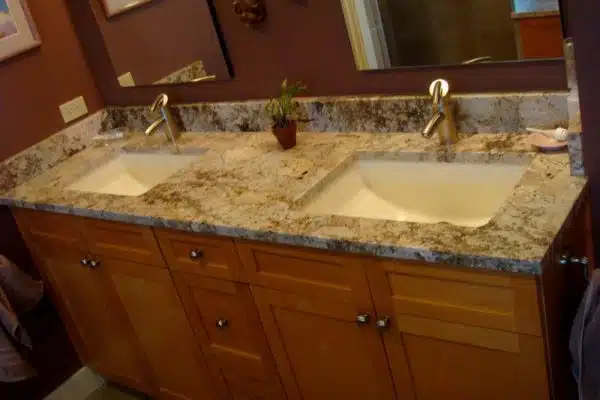 Our services for Madrona vanity install aim at complete customer satisfaction. We take a detail-oriented approach to every job, big or small. Whether hired for a single Madrona vanity install in a home or installation of multiple bathroom vanities in a hotel, our technicians work with equal dedication, sincerity, diligence and professionalism.
Let us be your first call for Madrona vanity install service with complete assurance that the job is in the most capable and reliable hands. Our Madrona vanity install services for you combine the best in workmanship, materials, customer support and pricing.
Contact now to schedule a job for:
Vanity installation
Installing a vanity sink
Installing vanity top
Bath vanity replacement
Call Allied Marble & Granite Inc. for Madrona vanity install service!
(206) 453-2766