Yacht Interior Options for Sammamish Residents
Looking to refurbish and liven up your yacht interior? If you live in Sammamish, WA, get in touch with Allied Marble Granite, Inc. We have extensive experience in meeting the diverse yacht design and installation needs of the yacht owners in this community.
The countless projects we have handled successfully in the past have established us as the experts to call when it is time to install new stone surfaces in yacht bathrooms, yacht kitchens, and bars.
Founded in 1982, our company is reputed for offering premium-quality stone materials, such as marble, quartz, granite, and more. Our yacht interior options for Sammamish residents are guaranteed to create classy yacht kitchens and yacht bathrooms.
We look to work in vessels with all types of yacht interior décor and offer stone surface materials in:
A selection of colors
Many veining patterns
Several textures and finishes
You can rely on us for work that enhances your yacht interior and increases your pride in the watercraft.
Yacht Bathrooms – Natural Stone Vanities and Showers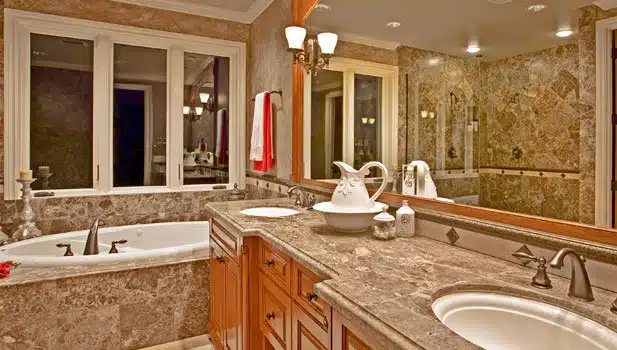 Traveling on yachts is meant to be leisurely and luxurious, which is why it will certainly not do to have a bare, dull, and drab yacht interior. The yacht bathroom design, especially, should help everyone find their stay on the vessel pleasant, comfortable, and memorable.
We are here to help all the people who are interested in upgrading their yacht bathrooms in Sammamish.
Offering top-notch natural stone slabs for shower surrounds and vanities in yacht bathrooms, we help our customers ensure that their yacht bathrooms have a:
Relaxing ambience
Sophisticated look
Luxurious feel
Our diligent workmanship on fabrication and installation also ensures that our Sammamish customers get highly efficient vanities and showers.
Sammamish Yacht Kitchens – Countertop and Flooring Options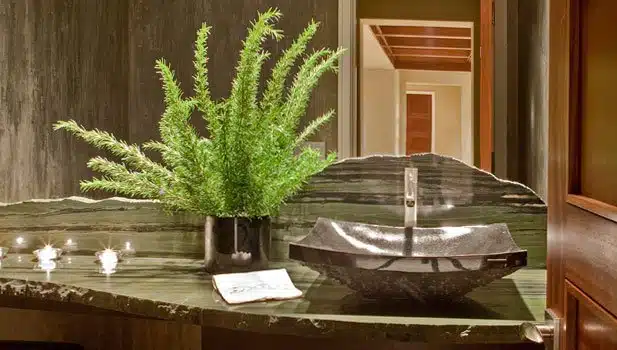 Our facility is also one of the best places to visit if you are looking for the right yacht kitchen countertop material or exploring the available interior yacht flooring options for your yacht kitchens in Sammamish.
Well-equipped and functional yacht kitchens are critical to the comfort of the people onboard, and we assist our customers in installing the best possible kitchen countertops and flooring in their yachts.
We provide them with efficient and beautiful yacht kitchens by ensuring that the flooring and countertops are:
Accurately measured
Fabricated with 100% precision
Installed to offer a perfect fit
Visit Allied Marble Granite, Inc. or call 206-453-2776 if you need yacht interior countertops, flooring, and other stone surfaces installed in yacht kitchens and bathrooms in Sammamish.