Limestone Countertops Woodinville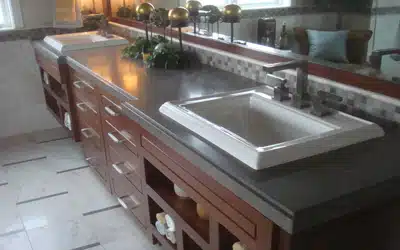 Are you in the market for a natural stone countertop material that has the silky, sophisticated appearance of marble but does not cost as much? Allied Marble & Granite, Inc has just the thing you need. We offer you not one but two options – limestone countertops and travertine countertops.
Limestone is a sedimentary rock created in a marine environment from bones and shells. Its slabs get different hues due to the mineral calcite mixing with other sediments and impurities like organic material, sand, and clay. You too are sure to be delighted upon adding limestone countertops to your Woodinville property.
Visit us today to check out limestone countertops color options. Also, get a free estimate on limestone countertops cost. We are catering to a growing demand for limestone countertops in the Woodinville, WA, area. Everyone from property owners to builders and decorators loves limestone countertops because of their:
Warm, temperate charm
Neutral tones with amazing color variations
Uniquely elegant appearance
Travertine Countertops Woodinville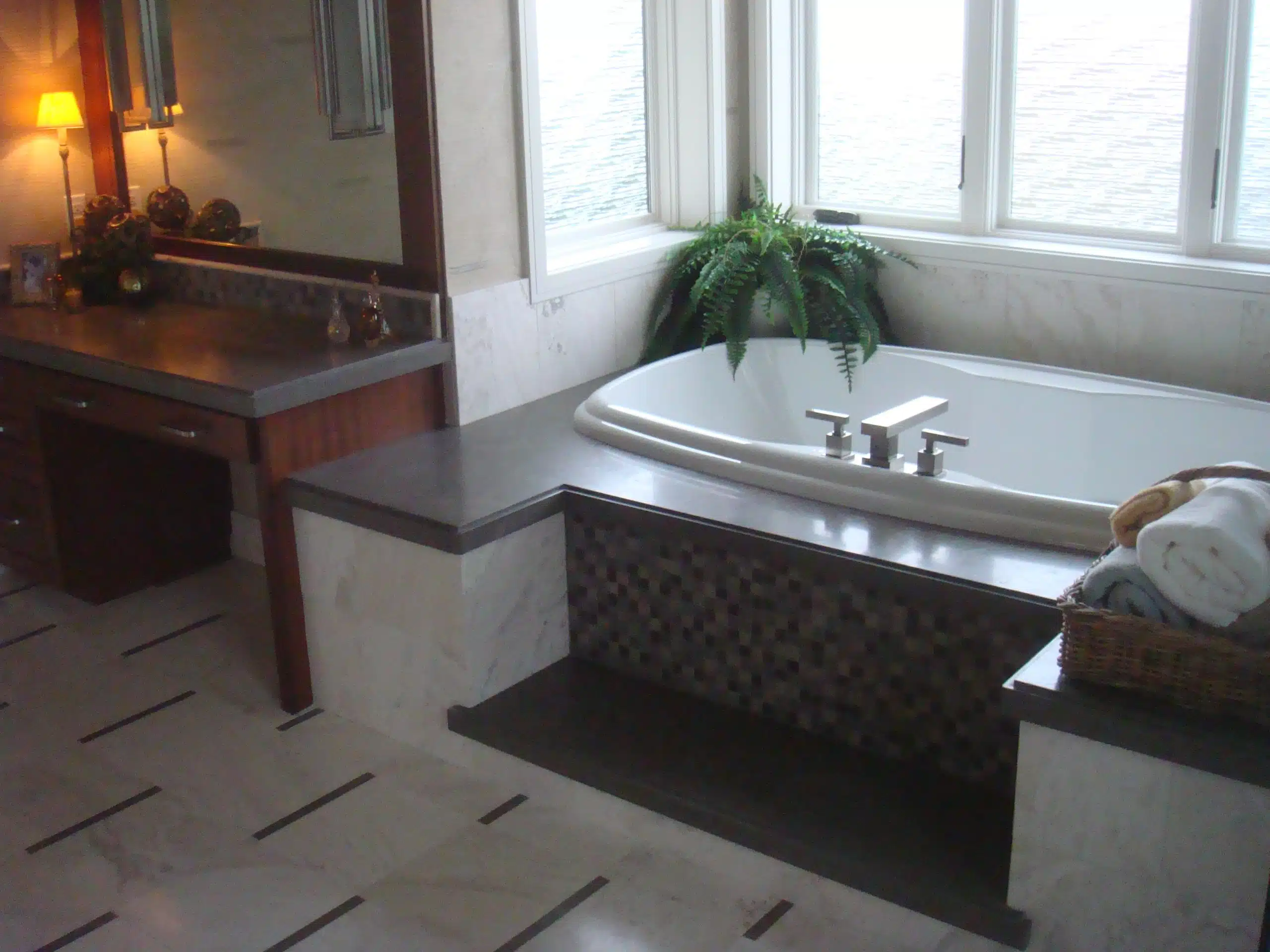 Travertine countertops are another chic alternative for property owners like you who want to move away from the typical choices of marble and granite. Though the natural stone has been around since ancient items, preference for travertine countertops around Woodinville has started picking up in recent times.
We have installed beautiful, strong and durable travertine surfaces in countless properties. We assure you of custom-made travertine countertops made:
From top-grade materials
By well-trained, seasoned technicians
With state-of-the-art machinery
In hues that complement your interiors
We can fabricate travertine countertops from slabs as well as tiles. Travertine tile is more pocket-friendly and makes an excellent option for adding considerable value to your property with a limited budget.
Woodinville Travertine Tile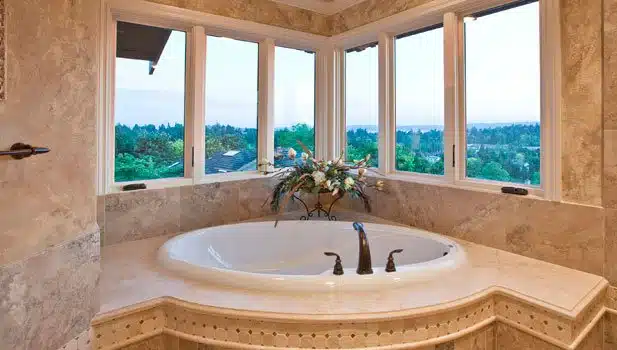 Incredible ease in travertine tile care and replacement is another reason why it is sensible to choose tiles over slabs.
At our facility, we offer travertine tile for diverse applications. Our technicians do not fabricate travertine tile countertops for Woodinville properties, but also install the tiles on other surfaces like:
Shower or bathtub surrounds
Kitchen backsplash
Fireplace panels
Bathroom floors
Our inventory includes travertine tile in a variety of sizes, colors, and finishes. You can rest easy about making significant cost savings while adding stylish travertine stone surfaces in your property, without compromising on the quality of the installation or spoiling the décor.
To discuss your needs for limestone or travertine countertops in the Woodinville area with the experts at Allied Marble & Granite, Inc, call (206) 453-2766.