Montlake Commercial Countertops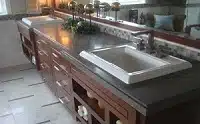 Need to have custom countertops crafted and installed to serve as reception and bar counters in your hotel in Montlake, WA? Want tables made of natural stone countertop materials for your restaurant? Visit Allied Marble & Granite, Inc. We can meet all your needs for commercial countertops in Montlake.
We have been supplying countertop materials, and also fabricating and installing customized commercial countertops in the Montlake area since 1982. Hotels and restaurants of all types and sizes are our major customers. We have earned their trust by installing commercial countertops in their Montlake property that enhance its décor, ambiance, sophistication and efficiency.
We hope to continue providing the finest possible commercial countertops for Montlake restaurants and hotels and therefore:
Maintain a huge inventory of top-notch countertop materials
Employ expert technicians for crafting & installing commercial countertops
Have invested in state-of-the-art machines for fabricating custom countertops
Montlake Countertop Materials
Our facility offers quality countertop materials in the Montlake area to make natural stone countertops for offices. The stone countertop materials available with us for Montlake offices include quartz, granite, marble, travertine and more.
To make sure that our customers can get the commercial countertops that are ideally suited for their office as well as budget, we not only provide a large variety of countertop materials in Montlake but offer these in a wide array of:
Veining patterns
Hues or shades
Textures
Our countertop materials for Montlake offices have been procured from the finest natural stone quarries from across the globe. Businesses in the region can rely on us for truly unique custom countertops that impress both clients and employees.
Montlake Custom Countertops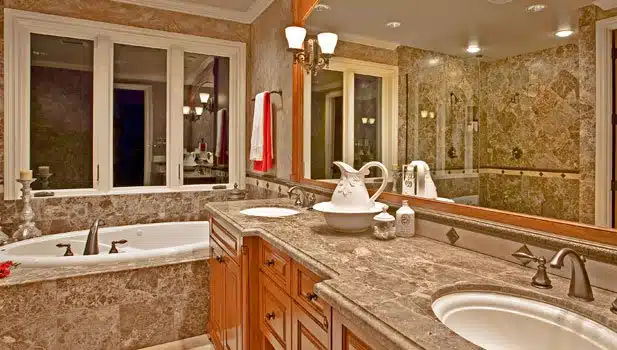 The custom countertops you get installed in your office are a significant investment not just in terms of money, but also because of the impact it makes on the efficiency of your work place. That is why you should make sure to get custom countertops for your Montlake business from reputable and proven pros like us.
When you choose us to provide custom countertops for your Montlake business, you are completely satisfied with every aspect of the project. We ensure:
Timely and within-budget completion of project
Seamless craftsmanship in custom countertops for your Montlake business
Courteous customer interaction throughout the project
Allied Marble & Granite, Inc. is a reliable source for custom-made commercial countertops to install in hotels, restaurants and offices in Montlake. Business owners can call us at (206) 453-2766.