Capitol Hill Granite Countertops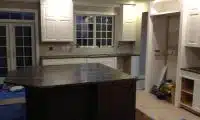 In 1982, brothers Magic and Quang Mai started Allied Marble, Inc. in Bellevue, and after 8 years, purchased a fabrication facility in Seattle and moved the business. Today, we are one of the best granite counter and granite backsplash installation businesses in the Capitol Hill area.
This is due to the experience and knowledge that the brothers gained from working in their father's company in Asia. Our goal is to provide homeowners in and around Capitol Hill with top-of-the-line granite counter and granite backsplash products and services at all times.
The granite tiles and slabs we have at our disposal for granite countertops are of the highest quality. Not only will they add beauty to your Capitol Hill home but also increase its resale value by a high percentage. Our granite countertops are sure to give your kitchen a whole new look and feel as we have no doubt that you will be pleased with what we provide you.
We offer services for Capitol, WA that include:
Designs for granite countertops
Installation of granite counter and granite backsplash units
Designing and installating granite vanities for bathrooms
Restoration and repair services for current tiles and slabs
We offer a free estimate to help you fix a budget for your Capitol Hill home's makeover.
Capitol Hill Granite Counter

You can have your pick from our collection of the most beautiful and high-quality granite tiles and slabs for your granite counter and granite backsplash. We realize the importance of having the best quality in your kitchen and bathroom to make sure that your granite countertops last for many years. With our materials, you do not have to worry about cracks or any early wear and tear.
We have hundreds of granite slabs for you to choose from in our inventory that have been collected from all over the world. You can choose the perfect one for your Capitol Hill home from among our collection of granite countertops. If you are not sure about which one to choose, we will be there to:
Help you select the best granite tiles
Create designs to complement your kitchen or bathroom
Provide you with top-quality tiles for a granite counter
Make sure that the space for tiles are measured with precision
Provide advice for a matching or complementary granite backsplash
Capitol Hill Granite Backsplash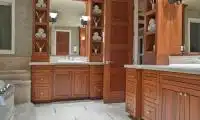 You can add more appeal to your kitchen and bathroom by installing our granite countertops in Capitol Hill and match them with granite backsplash to make them even more eye-catching. You can choose from tiles or slabs to accent the granite countertops you have. This will add a great look as well as increased value and ease of maintenance. What more could you ask for?
For a free estimate on the some of the best granite counter and granite backsplash materials and services for Capitol Hill, call us at Allied Marble, Inc. at (206) 453-2766 today! We are Capitol Hill's provider for:
Commercial or residential granite countertops
Granite counter or granite backsplash repair
Custom granite flooring