Stone Fabrication for the Issaquah Area – Granite and Marble Slab Fabrication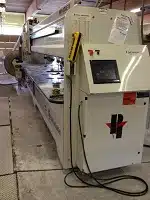 There are many reasons why people in the Issaquah, WA area might want to use the services of marble or granite fabricators for their area properties. Stone fabrication is a process that lets people use their own imagination in the creation of stone work and marble work.
Our company, Allied Marble & Granite, Inc., is in the Issaquah area to provide residents of the Issaquah area the quality services of stone fabrication offered by our expert granite fabricators and marble fabricators. We provide quality stone work and stone fabrication services to the residents and businesses of the Issaquah area.
Our clients would highly recommend using us for the option of stone fabrication and stone work in the Issaquah area. Many different home and business items can be made of stone work after a suitable stone fabrication process by our Issaquah area granite fabricators and marble fabricators, such as the following:
Countertop stone fabrication
Stone work in the bathrooms
Fireplace stone work
Staircase stone work
Backsplash stone fabrication
Trusting our experience in the field of stone fabrication to make your own ideas and preferences a reality. It will prove to be worth your time.
Granite Fabricators for Issaquah Area Home and Business Property
It is important to feel comfortable in your own home or in your office or other business property. Therefore, having quality stone work and stone fabrication installed is necessary to your peace of mind. Our company offers granite fabricators that can manage any stone fabrication process and create wonderful stone work for your property.
Choosing our granite fabricators for your property in the Issaquah area can offer the following benefits:
Experienced granite fabricators
Knowledge and skills offered by our granite fabricators
Friendly and polite granite fabricators
Each of our granite fabricators who offer stone fabrication services in the Issaquah area can be trusted to put all of their efforts into creating the stone work that you desire.
Custom Stone Work and Fabrication for Issaquah Area Residents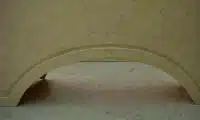 Getting the stone work that you desire for your property in the Issaquah area can happen with our services. Our granite fabricators can manage any custom work that you might desire. There are many benefits to having custom work installed at your property, such as the following:
Express yourself
Be unique
Get the attention of visitors
Our granite fabricators understand not only the stone they work with, but also the ideas and dreams our customers have of how they want the project to look upon completion.