Granite Fabricators for Home and Business Granite Projects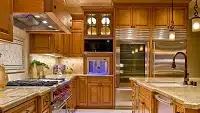 Property owners know how important skilled granite fabricators are for a successful granite project. The finesse in granite installations is highly dependent on the knowledge, expertise and experience of granite fabricators, together with sophistication of the granite fabrication equipment they use.
Make the most of your granite investment by calling Allied Marble & Granite Inc. when you need granite fabricators in Queen Anne, WA. With experience in granite fabrication going back to 1982, our skills have been honed to a level difficult for most granite fabricators to match.
We work for both homes and businesses. On all projects, our focus is on:
Precise cutting of granite slabs
Careful shaping of granite slabs into the desired surface
Smooth finishing of the edges
Proper sealing of the surface
Call us if you want granite fabricators in the Queen Anne area who will never give you a mediocre installation and are only happy doing a really good job!
Granite Fabrication for Queen Anne Bathroom and Kitchen Countertops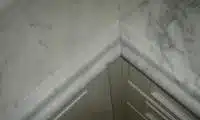 Our company offers comprehensive granite fabrication services for Queen Anne residents. Homeowners, businesses, builders, architects and interior decorators can call upon our granite fabricators for crafting a variety of surfaces like cabinet countertops, vanity tops, backsplashes and shower surrounds.
Much of our granite fabrication work on Queen Anne properties involves making custom countertops for kitchen and bathroom. Our technicians are masters of their trade and ensure seamless workmanship at every step of the countertop fabrication process.
You can count on our granite fabrication experts to work on your chosen granite slabs with sharp attention to detail and craft countertops that are:
Very elegant
A perfect fit in the countertop space
Very sturdy and functional
Affordable Granite Slabs in the Queen Anne Area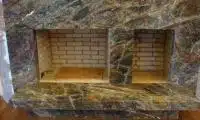 Even the finest fabrication services cannot save a granite project from failing if the qualities of granite slabs that are used are below par. Nobody understands this better than us.
We offer premium-quality granite slabs for our Queen Anne customers so that their granite installations stand the test of time and give full value for the money spent on them. Our granite slabs:
Come in several hues, from rare to most popular granite colors
Have been sourced from reputable quarries from all over the world
Are priced at affordable rates
Check out our inventory of granite slabs today!
Call Allied Marble & Granite Inc. at (206) 453-2766 to schedule a granite fabrication job for your Queen Anne property.