Redmond Bathroom Vanities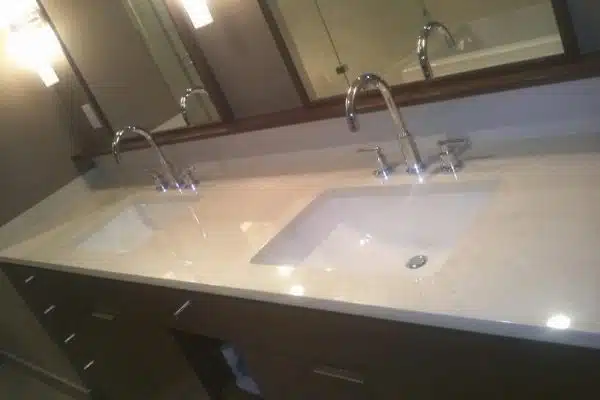 Allied Marble & Granite Inc. is the expert to get in touch with for the fabrication and installation of bathroom vanities in the Redmond, WA area. Vanity installation is an excellent investment for improving the aesthetics and efficiency of your bathroom.
We specialize in installing well-designed Redmond bathroom vanities that eliminating chaos in the bathroom area by providing proper space for the toiletries, appliances, and other essentials.
Our company strives to cater successfully to the diverse requirements for Redmond bathroom vanities. Our objective is to install an ideally shaped and sized bathroom vanity in every property we work in.
Reach out to us to learn about the popular options in Redmond bathroom vanities.
Depending on your space and monetary constraints, you can get:
Floating bath vanity
Corner vanity
Single sink vanity
Double vanity
Call Allied Marble & Granite Inc. for Redmond bathroom vanities!
(206) 453-2766
Redmond Bathroom Vanity
We are committed to giving our customers optimal bathroom aesthetics in a Redmond bathroom vanity. As a well-respected stone contracting company in business since 1982, we use premium-quality materials for Redmond bathroom vanity fabrication jobs.
Our company works with several types of natural and engineered stones. You can enhance your property with an elegant Redmond bathroom vanity made from marble, granite, quartz, limestone, or porcelain.
Visit us soon to check out the variety of veining patterns and colors of the stone slabs available with us. Rely on us for a Redmond bathroom vanity that boosts the style quotient of your bathing area while increasing its functionality.
Hire us for:
Installing vanity top
Installing vanity counter
Fitting a vanity unit
Replacing vanity top
Call Allied Marble & Granite Inc. for Redmond bathroom vanity!
(206) 453-2766
Redmond Vanity Install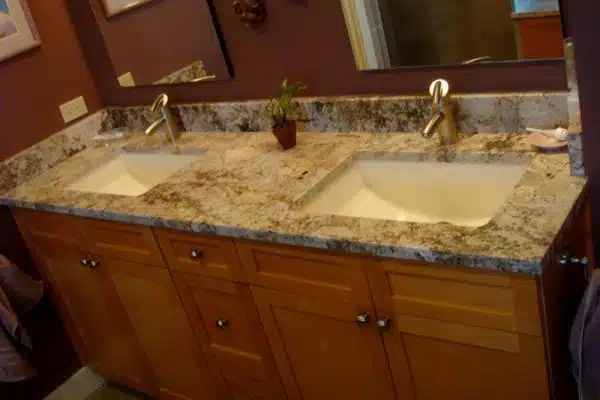 We have worked hard to become the top source for Redmond vanity install services. Let us be the first and last choice in stone fabricators to handle your Redmond vanity install job. You will not regret doing so!
With us, you are assured of a Redmond vanity install carried out by highly knowledgeable, trained, experienced, diligent, and dependable technicians. Our crew takes a detail-oriented approach to the job, working as a cohesive team to complete the Redmond vanity install without any oversight to match the industry standards for excellence.
Our company installs bathroom vanities in different types of properties, such as:
Home
Yacht
Hotel
Office
Public restroom
Call Allied Marble & Granite Inc. for a Redmond vanity install!
(206) 453-2766