Quartz Countertops Add Value and Beauty to Montlake Homes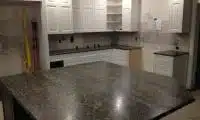 Seattle-based company Allied Marble, Inc. was established in 1982 by Magic and Quang Mai. We are a company that has provided a large number of homeowners in Montlake, WA with high-quality kitchen quartz countertops.
The Mai brothers gained extensive knowledge and experience from their father's quartz counter installation business in Asia and using that knowledge, they have turned our company into one of the most trusted names in the quartz counter industry.
We are a company that specializes in the installation of kitchen quartz countertops s. Our services are able to add value and beauty to homes across Montlake. We take great pride in the fact that we have always excelled at every quartz counter project we have taken on. Our innovative ideas are what separate us from other companies in the industry.
The services that we provide in Montlake include:
Installation of kitchen quartz countertops, backsplashes, bathroom vanities, and tub surrounds
Custom designs for unique kitchen quartz countertops
Restoration of old quartz counter tiles
Free estimates to help Montlake customers fix a project budget for their quartz counter
With the services and kitchen quartz countertops we provide, you can have a beautiful Montlake home and a better market value in case you wish to put it on the market in the future.
Quartz Counter Design and Installation in Montlake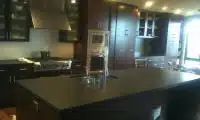 If you are looking for a unique kitchen or bathroom, our in-house design team can help you. With our wide range of quartz in different styles, colors and textures from all over the world, we can design the quartz counter of your dreams.
We realize that visual appeal is important, but we will always make sure that functionality is also added to your quartz counter for your comfort and ease.
To make sure that you have the perfectly fitted kitchen quartz countertops, we have some of the most highly-trained and experienced technicians to do the job. With their skills, they will make sure that your kitchen and bathroom look and feel luxurious. Our installation quartz counter technicians will always provide you with:
Efficient and prompt services
Helpful and friendly attitudes while working on your kitchen quartz countertops
Top-notch quartz counter installations that guarantee perfection
Montlake Kitchen Quartz Countertops * Bathroom and Vanities
It is advisable to pick just the right quartz counter for your Montlake home. At Allied Marble Inc., we have an amazingly vast collection of high-quality quartz to add beauty to your kitchen and bathroom with exquisite kitchen quartz countertops, backsplashes, bathroom vanities, bathtub surrounds and flooring tiles. We can give you the Montlake home that you have always dreamed of with our beautiful and durable kitchen quartz countertops.
Contact us when you want:
High quality materials for your quartz counter
Unique designs for your kitchen quartz countertops
Fast installation for your quartz counter project
For a free estimate or more information, call us at 206-453-2766 today! Let us show you what we can do to beautify your Montlake home.