Granite Fabricators for Home and Business Granite Projects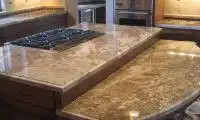 Are you wondering, "Are there any granite countertop fabricators near me?" Well, you have come to the right place. Allied Marble & Granite Inc. has experienced granite fabricators serving the entire Normandy Park, WA area. We offer a top quality custom granite fabrication service you will appreciate.
Our granite fabricators can make your space look stunning by measuring and fabricating the slab to your exact specifications. You can count on our granite fabricators to:
Help you choose the right granite slab
Address any questions or concerns
Offer an on-time, on-budget service
Our workmanship is excellent and our prices are reasonable. As your granite fabricators, we are committed to turning your project ideas into a reality. Schedule your consultation with us today. We can provide you with a detailed estimate for your granite fabrication project in Normandy Park.
Granite Fabrication for Normandy Park Bathroom and Kitchen Countertops
We are the premier custom granite fabricators for Normandy Park residential and commercial clients alike. We pride ourselves on the granite fabrication service we provide and making your experience with us as pleasant as possible. Whether you need our granite fabrication services for a large commercial project or for a home improvement job, we can meet and exceed your expectations.
We proudly offer our granite fabrication and installation services for:
Kitchens
Bathrooms
Showers
Fireplaces
Bars
With us, you receive a friendly, hassle-free concept-to-completion service that results in a gorgeous project you will enjoy for years to come.
Affordable Granite Slabs in the Normandy Park Area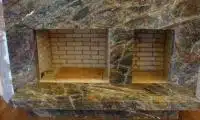 Granite slabs have become popular due to their natural beauty and long lasting durability. Granite slabs are an investment that improves the value of your property. Other benefits of granite slabs include:
Elegant look
Resistant to heat
Easy to maintain
We offer only the finest quality granite slabs to our Normandy Park clients. Whether you are remodeling or undertaking a new construction, we have granite slabs for your project in Normandy Park.
Our granite slabs are available in various colors and patterns, making it easy to find a slab for your unique project needs. Our granite fabricators can custom cut and fabricate granite slabs to match your specific space and style requirements. Your new granite slab is sure to be a great investment for your home or business property.
Feel free to call Allied Marble Granite Inc. at (206) 453-2766 for more information on our granite fabrication services for Normandy Park residents.