Thin Porcelain Tile – Mill Creek Home & Business Installations
When it comes to choosing the right tiles for your home or commercial property, strength, durability, and ease of maintenance are crucial factors to look for. Thin porcelain tile has all of these features and more. Thin porcelain tile is increasingly becoming popular in Mill Creek, WA for its wide range of interior and exterior applications.
Allied Marble & Granite, Inc. stocks thin porcelain tile in a wide range of styles, colors, textures, and finishes. Combining this with the versatility of thin porcelain tile, Mill Creek residents get endless design possibilities. So, the next time you are looking for thin porcelain tile in the Mill Creek, stop by to view our selection. We offer:
Industry-leading manufacturers
Friendly recommendations
Competitive pricing
FREE estimates
Porcelain Panels for Mill Creek Exterior and Interior Designs
Being thin and light, porcelain panels are manufactured in large sheets, and can be cut to a variety of large dimensions. This availability in larger formats makes porcelain panels ideal for covering large areas in Mill Creek properties, making installation faster.
In addition, there are fewer grout lines which make it easy to clean porcelain panels. Once installed, the finished look of porcelain panels offers a single expanse of surface that reflects elegance and also offers the aesthetic benefit of making small Mill Creek spaces appear larger.
Porcelain panels in Mill Creek can also be applied over existing tiles, which eliminates the need to rip out the existing materials, saving time, money, and labor costs. Porcelain panels are ideal for:
Indoors
Outdoors
Flooring
Wall applications
Thin Slab Porcelain Has Many Benefits for Mill Creek Residents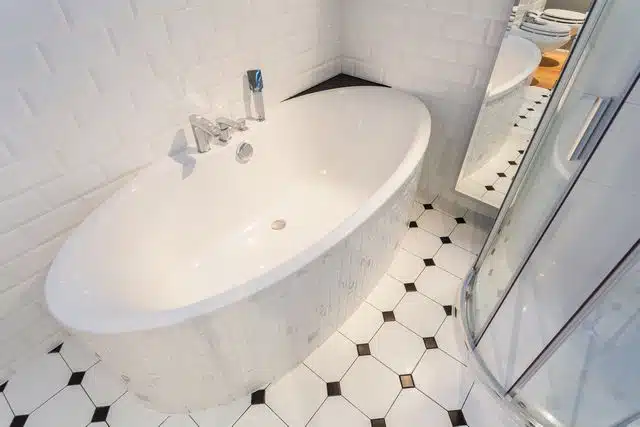 Thin slab porcelain is very lightweight. It is less than half the weight of regular porcelain tiles, making it easier to cut and install thin slab porcelain in Mill Creek properties. Being ultra-thin does not mean that thin slab porcelain will crack or fade.
The strength and durability of thin slab porcelain will continue to serve Mill Creek residents for years to come. Thin slab porcelain also has a non-porous surface, which makes it:
Heat resistant
Scratch resistant
Easy to clean
Waterproof
With endless design and installation possibilities, thin porcelain tile will allow your design imagination to run wild.
To find out more about the range of thin slab porcelain for Mill Creek residential and commercial clients, give Allied Marble & Granite, Inc. a call at 206-453-2766.