Clyde Hill Kitchen Countertops
When you plan on decorating your kitchen in Clyde Hill, WA with kitchen countertops then get in touch with Allied Marble & Granite. We are offering our services from the year 1982. Contact us for Kitchen countertops Clyde Hill if you are looking for reliable and professional services to change the table top of your house.
We have maintained a good reputation in the market for our Kitchen countertops. The price that we charge for Kitchen countertops Clyde Hill is within the reasonable budget.
There are varied designs of kitchen countertops that you can buy. Here is a list of them.
You can either go for ceramic or laminate both are good and effective
Laminate and ceramic kitchen countertops can also be availed at economical prices
You can choose kitchen countertops Clyde Hill according to the theme of your kitchen
Kitchen countertops are easy and convenient to install and also hassle free
Kitchen countertops Clyde Hill are also easy to clean and has low maintenance cost
Clyde Hill Kitchen Backsplash
Kitchen Backsplash Clyde Hill is rather an easy and convenient way to decorate your kitchen. Like any other space in your house there is also a need to decorate your kitchen by using Kitchen Backsplash.
Kitchen backsplash is an innovative way to bring charm to the kitchen
Kitchen backsplash helps in keeping kitchen walls clean
Kitchen Backsplash Clyde Hill is also very cost effective
Our experts are friendly and ready to help you with kitchen backsplash Clyde Hill
Thus, everyone can make use of Kitchen backsplash Clyde hill. So waste no further time and order kitchen backsplash to add charm and attractiveness to your kitchen.
Clyde Hill Tile Flooring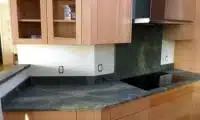 Tile Flooring Clyde Hill is a smart way to decorate your lovely looking kitchen. Tile Flooring Clyde Hill is definitely way lot more price-competitive than any other materials available in the market. The benefits you get with tile flooring are:
Tile flooring Clyde Hill can be availed in various designs and styles
You have a wide range of choices in color for Tile Flooring Clyde Hill
With us you get tile flooring in almost all types of natural stones
We are one of the best service providers for tile flooring
For further assistance in kitchen countertops, kitchen backsplash and tile flooring, Clyde Hill residents can get in touch with Allied Marble & Granite. Call (206) 453-2766 for immediate response.