Burien Granite Fabricators
Allied Marble & Granite Inc. employs granite fabricators in Burien, WA, to help you with stone fabrication for kitchen and bathroom countertops.
Our experienced Burien granite fabricators have intensive knowledge of working on the design, fabrication, and installation of granite countertops.They work carefully and diligently to turn a cut piece of stone into a well-polished piece of granite.
You can rely on our Burien granite fabricators to find the right piece of stone that will go with the interior of your house. Apart from this, our fabricators ensure that the stone used for your countertop is good quality.
Look forward to our Burien granite fabricators, and rest assured of getting timely and immediate services.
We can help you to hire:
Countertop fabricators and installers
Granite countertop fabricators
Kitchen counter fabricators
Granite installers
Get in touch with Allied Marble & Granite Inc. to hire Burien granite fabricators!
(206) 453-2766
Burien Granite Fabrication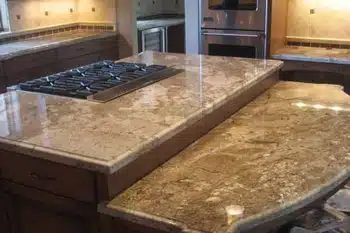 We offer top-notch and affordable Burien granite fabrication services and provide you with 100% work satisfaction. Whether you need us for countertops, titles, or vanities, we have you covered.
Our skilled and highly qualified technicians understand the needs of each client and bring expertise in every step of Burien granite fabrication.
Burien granite fabrication involves several essential steps, and our fabricators know how to perform each step efficiently. From choosing high-quality granite blocks to shaping, cutting, and polishing, they are perfect with everything.
Our contractors use the latest tools and advanced machinery to work on Burien granite fabrication meticulously.
You can get our assistance with:
Fabricating granite
Granite countertop fabrication
Counter fabrication
Granite installation
Reach out to Allied Marble & Granite Inc. to have Burien granite fabrication done professionally!
(206) 453-2766
Burien Granite Slabs
We offer a wide range of Burien granite slabs to people looking forward to adding a touch of sophistication to their properties.
Our fabricators will first show you whether the Burien granite slabs are going well with your interior and furniture. Doing so ensures that you are satisfied, and your investment is worth it.
Our Burien granite slabs are extremely easy to maintain and add beauty to your property. You can consider us for buying granite slabs as we have a large inventory of slabs to choose from.
Once you choose the suitable Burien granite slabs based on your preferences and budget, you can ask our fabricators to install them wherever you want.
People approach us for getting:
Slab granite
Countertop slabs
Counter slabs
Granite slab tiles
Contact Allied Marble & Granite Inc. to learn more about Burien granite slabs!
(206) 453-2766