Mill Creek Kitchen Countertops
If your most loved kitchen countertops, kitchen backsplash or tile flooring are giving way to wear and tear, it may be time for a change. Give your Mill Creek, WA area home or restaurant kitchen new life with new kitchen countertops, a new kitchen backsplash, and tile flooring.
We serve and provide Mill Creek area residents and business owners with:
Kitchen countertops of all materials
Unique kitchen backsplash designs
Tile flooring
A new look and feel adds style and efficiency to your kitchen and value to your home. Replacing your old tile flooring and kitchen countertops are highly viable options. Besides, your old kitchen backsplash has taken enough of oil and dust. It's time to create a new Mill Creek area cooking experience.
Mill Creek Kitchen Backsplash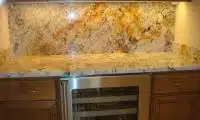 One of the first things that come to mind for Mill Creek area homeowners who are thinking about changing their kitchen countertops, getting a new kitchen backsplash, or replacing the tile flooring, is what material would best suit their kitchens.
At Allied Marble & Granite, Inc.,we provide one of the widest available ranges of kitchen countertops, kitchen backsplash, and tile flooring options in the Mill Creek area. Kitchen countertops, and kitchen backsplash and tile flooring material choices include:
Granite
Limestone
Marble
Quartz
Travertine
In addition to the material, Mill Creek area homeowners can select the design, or a combination of designs, for their kitchen backsplash, kitchen countertops, and tile flooring to suit and enhance their home in the most appealing way possible.
Mill Creek Tile Flooring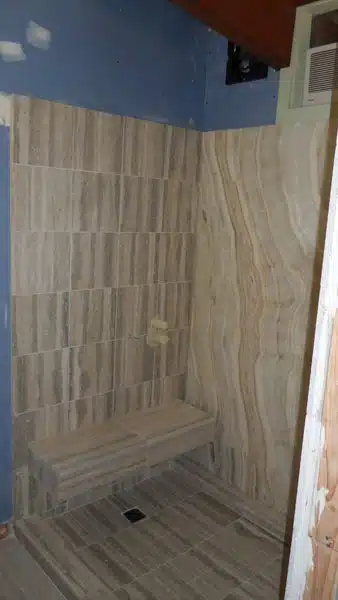 So you've decided that your Mill Creek area kitchen needs a complete remodel, but you are worried about the budget. Worry not. Tile can be used for kitchen countertops and for a custom kitchen backsplash, as well as tile flooring. With tile, you can still remodel your kitchen without breaking the bank.
Choosing kitchen countertops and kitchen backsplashes made of tile, besides tile flooring,in your Mill Creek area kitchen, include that tiles:
Are more affordable
Come in a wide array of designs
Can be a quality substitute for stone slab
Also, it is easier to cut, shape, and combine tiles of different stone, so as to provide a greater range of designs and customizable options to choose from, not only for your Mill Creek area home's tile flooring but also for kitchen countertops and a kitchen backsplash made from tile.