Quartz Countertops Add Value and Beauty to Madison Park Homes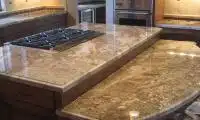 To get some of the best kitchen quartz countertops in Madison Park, WA, you can always rely on Allied Marble, Inc. Started by brothers Magic and Quang Mai in 1982 in Bellevue, the company shifted its base to Seattle after 8 years when a quartz counter fabrication facility was purchased.
Taking the experience and knowledge gained from working in their father's quartz counter business in Asia, the Mai brothers turned our company into one of the most well-known and trusted quartz counter installation businesses among property owners in and around Madison Park.
With our installation services of high-quality and beautiful kitchen quartz countertops in Madison Park, we can make your kitchen look its best. We can also increase your Madison Park market value by a high percentage with our top-of-the-line products for kitchens and bathrooms.
The services that we offer in Madison Park include the following:
Kitchen quartz countertops and backsplash installations
Bathroom vanity and floor tile installations
Installation of quartz bathtub surrounds
Restoration of your current quartz counter
We also offer free estimates to make it easier for you to keep a suitable budget for your quartz counter project.
Quartz Counter Design and Installation in Madison Park
Our designs for kitchen quartz countertops are created by an in-house team of talented designers who know exactly what Madison Park homeowners want for their kitchens and bathrooms. With their help, you can have a unique and well-designed quartz counter that looks good and is functional. You can browse our portfolio to see the different types of kitchen quartz countertops that we have created over the years.
When you hire us for installation of kitchen quartz countertops and vanities, you never need to worry about the quality of work that will be provided. We have a team of highly trained technicians who have the skills to make sure that every quartz counter is fitted perfectly. You can rest assured that you will have one of the best kitchen quartz countertops in Madison Park.
Our custom quartz counter designs provide you with:
Unique configurations
Ultimate functionality
Unmatched aesthetic appeal
Madison Park Kitchen Quartz Countertops * Bathroom and Vanities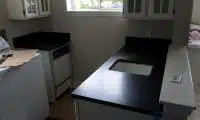 Get the highest quality quartz counter in Madison Park installed in your home and watch how it changes your entire space. With Allied Marble, Inc. you can have bathroom vanities, tub surrounds, kitchen quartz countertops and floors of the most superior quality. With us, you will always have:
Friendly staff always willing to help with your quartz counter project
Efficient and quick services for all kitchen quartz countertops
Skilled professionals for all types of quartz counter installations
For a free estimate on your new kitchen quartz countertops, call us at 206-453-2766 today and find out what we can do to beautify your Madison Park home.