Kent Kitchen Countertops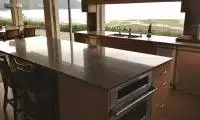 If you are tired your kitchen's outdated look, then it's time to consider new kitchen countertops, a new kitchen backsplash, or even new tile flooring. We at Allied Marble & Granite, Inc. have been serving the Kent, WA area with a large variety of kitchen backsplash designs and tile flooring for years and know how to satisfy your needs.
We have a long history of experience in the Kent area
Our kitchen countertops and kitchen backsplash designs can transform your kitchen
You can choose from many tile flooring options to suit your needs and taste
Kent area residents, worry no longer about how to make update your kitchens'style and efficiency. We offer many different colors, textures, and materials for kitchen countertops, kitchen backsplash designs, and tile flooring.
Our beautiful kitchen countertops and the distinctive look ofa marble kitchen backsplash and new tile flooring can enhance your kitchen and impress your family and guests.
Kent Kitchen Backsplash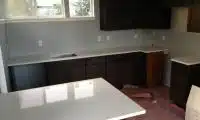 We offer Kent area homeowners many options for kitchen countertops and kitchen backsplash choices, as well as a large selection of tile flooring. Our long history of supplying kitchen countertops and our extensive kitchen backsplash choices make us one of the best and most reliable suppliers in the area.
Once you see our extensive variety of glass, marble, and other textures, you will be pleased to easily identify the kitchen countertops and tile flooring that best suit the style of your Kent area home. Our goals have always been to:
Keep ourKent area customers happy,
Satisfy your needs with extensive design optionsfor your kitchen backsplash
Provide you with high quality kitchen countertops and tile flooring
Kent Tile Flooring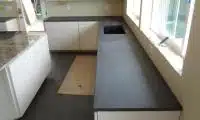 Do you want something that fits well with your home's existing style or are you thinking about a whole new look? Either way, let our experts inform and guide you on the variety of materials for kitchen countertops, or help you choose a unique kitchen backsplash design, or help you decide which tile flooring best meets your needs.
We want you to smile every time you walk into your new kitchen. Keeping our Kent area customers smiling is our priority. We have always supplied Kent area residents with:
High quality kitchen countertops
Unique kitchen backsplash designs
Exclusive tile flooring
For something new in your Kent area kitchen, check out our exclusive offers on your new kitchen countertops, ask for our help choosing a new kitchen backsplash, or check out our exciting variety of tile flooring.