Limestone Countertops Newcastle
If you are looking for an option in countertops other than marble and granite, get in touch with Allied Marble & Granite, Inc. We can install travertine countertops and limestone countertops in Newcastle, WA.
A sedimentary stone formed usually in marine waters, limestone is gaining popularity as a countertop material. The current trend of limestone countertops has gained traction because of its:
Natural warmth
Relaxed, comfortable appeal
Soft beige and tan hues
Our company provides comprehensive services to meet the needs for limestone countertops in the Newcastle area. We have a large inventory of limestone slabs for sale and also provide expert services for custom fabrication and installation of limestone countertops.
We have been in the natural stone surface installation business since 1982 and have built up a reputation for quality. Call today to discuss your countertop project and get free estimates on limestone countertops cost.
Travertine Countertops Newcastle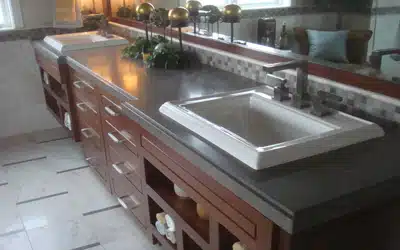 Travertine countertops is another excellent, out-of-the-ordinary option you could consider. We can install travertine countertops for Newcastle home and business owners who are looking to invest in natural stone surfaces that are:
Elegant
Cost-effective
Environmentally friendly
Strong and durable
The delicate veining and earthy colors of travertine countertops give these surfaces an ageless charm. Used for constructing buildings in "olden times," travertine tile and slabs are widely popular among builders, architects, interior decorators and property owners today.
If you are interested in enhancing your property with travertine countertops, plan a call to us. Our technicians can educate you about the travertine countertop pros and cons so that you are able to make an informed decision about investing in these stone surfaces.
Newcastle Travertine Tile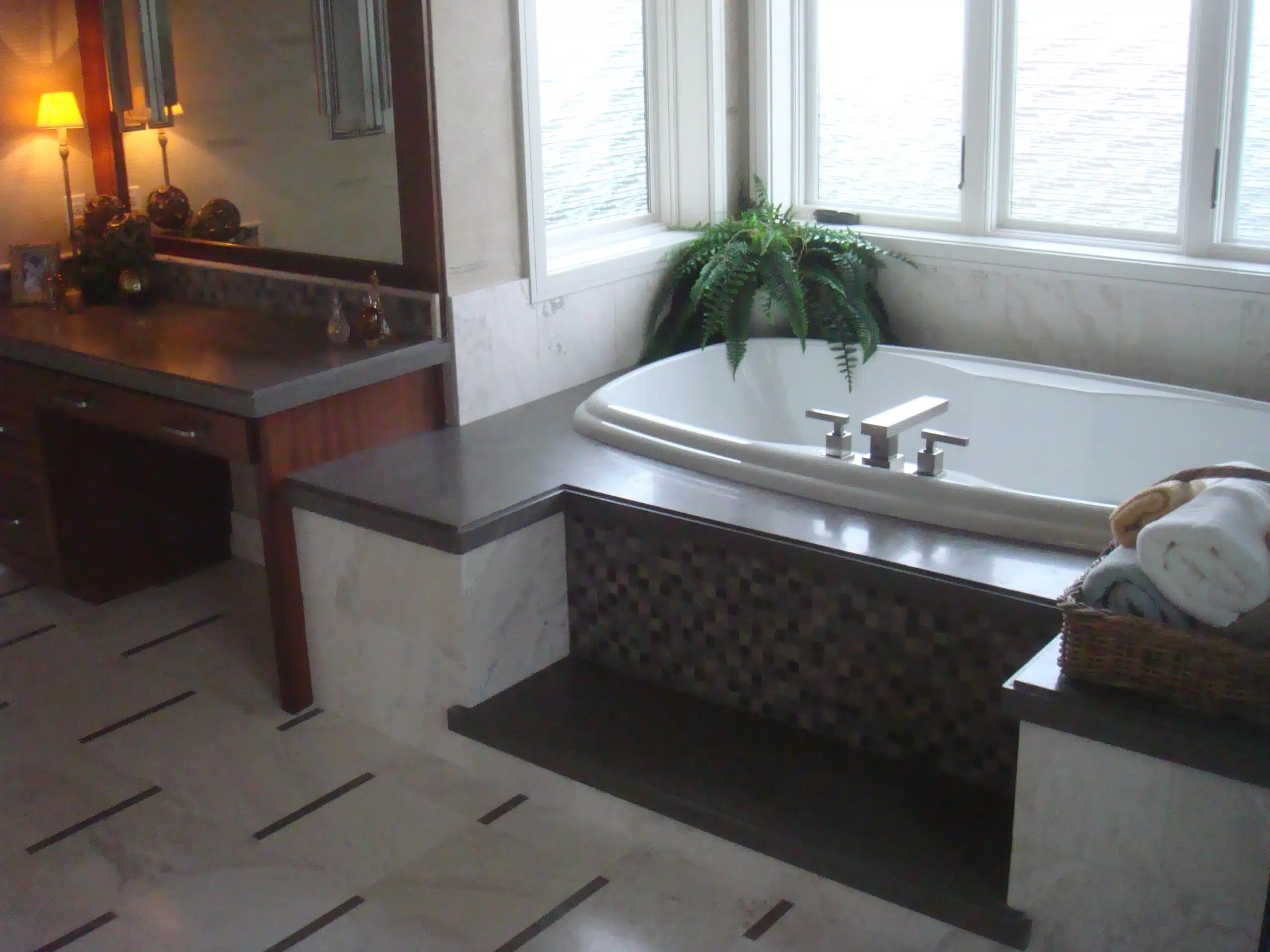 Are you planning for travertine tile installation on your Newcastle property and looking for the right place to shop for the tiles? Well, your search has brought you to the right place.
Opting for travertine tile instead of slabs is a good idea if you want a lower price without losing out on the sophisticated appearance and efficiency of this stone. Our company can install travertine tile backsplash, fireplace panels, bathroom floors and shower and tub surrounds in your residential or commercial property.
Striving to meet diverse needs, we offer travertine tile in:
A variety of colors
Several finishes: tumbled, brushed, polished matte
Different sizes
Make Allied Marble Granite, Inc. your first stop for all your limestone countertops, travertine countertops and travertine tile installation needs in Newcastle. Dial (206) 453-2766.