Stone Fabrication for the Magnolia Area – Granite and Marble Slab Fabrication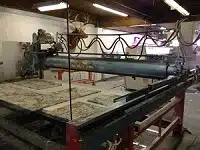 Residents of the Magnolia, WA area can use the services of stone fabrication and get quality stone work for their properties. Getting granite and marble stone fabrication services from the experienced granite fabricators at Allied MarbleGranite, Inc. in the Magnolia area is what many people in the area do.
Our company understands how important it is to get quality stone work when you are hiring the services of stone fabrication in the Magnolia area. Residents of the Magnolia area who have used our services of stone fabrication now have wonderful stone work at their properties.
We have been servicing the Magnolia area with stone fabrication services by our expert granite fabricators for more than thirty years. There is a large number of items that Magnolia area residents can choose to create as stone work with our stone fabrication services, together with our granite fabricators, such as the following:
Fireplace stone work
Staircase stone work
Backsplash stone fabrication
Countertop stone fabrication
Trusting our experience and knowledge in the field of stone fabrication and hiring our granite fabricators to create quality stone work in the Magnolia area is highly recommended.
Granite Fabricators for the Magnolia Area Home and Business Property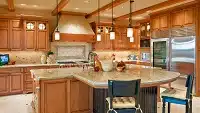 If you are considering the services of granite fabricators for your home or business property in the Magnolia area, it could be challenging to find experienced and skilled granite fabricators. This is why our company offers the services of granite fabricators. We offer the following:
Highly skilled granite fabricators
Experienced granite fabricators
Affordable prices for the services of our granite fabricators
Magnolia area residents can use our company for stone fabrication processes with our experienced granite fabricators to create the stone work that they would like to see at their properties.
Custom Stone Work and Fabrication for Magnolia Area Residents
Getting stone work for your home is recommended because its durability and incredible beauty. Our company offers stone fabrication services and custom stone work options. Choosing custom stone work for your property is known to offer many benefits, some of which are the following:
Many people want their properties to be unique, and so customization is their preference. The staff at our company will do everything possible to meet all of the requirements and expectations of each customer who comes to us for our services.