Thin Porcelain Tile – Lake Stevens Home & Business Installations
Since 1982, Allied Marble & Granite, Inc. has been one of the leading sources for natural stone surface installations in Lake Stevens, WA. Being a progressive business, we keep adding to our capabilities and offering the latest materials for installation in homes and businesses.
After the emergence of thin porcelain tile in 2010, we have been offering top-of-the-line porcelain slabs and thin porcelain tile installations in Lake Stevens properties. We offer thin porcelain tile installations for new constructions and remodel projects.
We work on thin porcelain tile projects in Lake Stevens with our trained crew and cutting-edge tools. Our experts make sure all thin porcelain tile installations are done:
Carefully
Diligently
Seamlessly
Porcelain Panels for Lake Stevens Exterior and Interior Designs
Use of thin slab porcelain panels is not restricted to specific parts of any property. Porcelain panels look great in Lake Stevens properties, whether for:
Accent walls in a bedroom or office reception area
Vanity countertops or shower surrounds in a bathroom
Kitchen backsplashes
Flooring or fireplace surrounds in a living room
Exterior walls; or
Benches in the yard
In fact, besides exterior and interior design applications in homes and business places, thin slab porcelain panels can be used by Lake Stevens residents to make attractive surfaces in aircrafts, yachts, and RVs.
We help our customers make the best possible use of porcelain panels in their Lake Stevens properties by offering panels in a variety of textures, colors, and finishes. Our large selection is sure to have the porcelain panels that are a perfect match to the design specifications on their project.
Thin Slab Porcelain Has Many Benefits for Lake Stevens Residents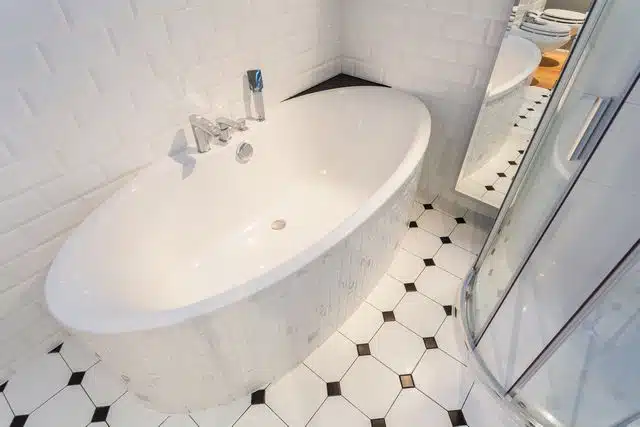 There is hardly anything better than thin slab porcelain panels or tiles for Lake Stevens property owners who want to install a stone surface that looks very elegant, is practical to use, and comes at budget-friendly prices. Thin slab porcelain:
Replicates the look of natural stone, but costs much less
Can be installed quickly, over the existing surface itself
Is hard-wearing and long-lasting
Has low maintenance needs
We carry high quality thin slab porcelain products to help Lake Stevens residents get the most out of their porcelain tile/panel investment. Moreover, our trained and experienced technicians work diligently to ensure that all the thin slab porcelain installations in Lake Stevens properties are completed with precision.
Come to Allied Marble & Granite, Inc. if you plan to install thin porcelain tile in your Lake Stevens property. Call 206-453-2766.