Kirkland Kitchen Countertops
If you want a new look for your kitchen, you will want to install good quality and durable kitchen countertops. Then add a unique or complementary kitchen backsplash and new tile flooring to complete the new look. Allied Marble & Granite, Inc. has been serving the Kirkland area for a long time, and we know:
The quality that Kirkland, WA area residents demand
How to keep you satisfied
Which materials might work best in your kitchen
Our vast experience in the kitchen countertops, kitchen backsplash, and tile flooring business in the Kirkland area has enabled us to provide you with the very high quality granite and marble kitchen countertops you're dreaming about, as well as that unique kitchen backsplash and tile flooring designs.
Kirkland area residents no longer have to feel bored or inefficient in their outdated kitchens. We can transform your kitchen with classic to trendy kitchen countertops with a complementary kitchen backsplash and tile flooring.
Kirkland Kitchen Backsplash
In the Kirkland area, we offer a large variety so you can choose the kitchen countertops, kitchen backsplash, or tile flooring that best suits your taste, needs, and budget. From classic to trendy, we offer different and unique colors, shades, and textures in different styles, designs, and materials to Kirkland area homeowners.
Our team in the Kirkland area can also inform and guide to your best options whether you are looking for:
Kitchen countertops
Kitchen backsplash
Tile flooring
With new designs and shades for your kitchen countertops, kitchen backsplash, and tile flooring, you will feel happy feeling to be in your kitchen. In addition, the appealing looks will also be eye catching for your family and guests, and return the kitchen to the heart of the home.
Kirkland Tile Flooring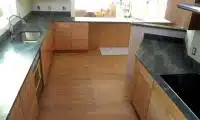 Our exclusive options for tile flooring, kitchen countertops, or a kitchen backsplash will enhance the look of your kitchen. We use high quality material for manufacturing and try our best to keep you:
Satisfied
Pleased
Happy to spend time in your kitchen
So let your family and friends gather again in your newly styled and efficient kitchen. Be assured, if you are living in Kirkland area, we will satisfy all your needs by transforming your kitchen looks with unique kitchen countertops, kitchen backsplash, and tile flooring designs.
Allied Marble & Granite, Inc. promises high quality materials, delivery, and installation of better kitchen countertops, kitchen backsplash, and tile flooring in your Kirkland area home. Our experienced team is one of the best in the design of:
Kitchen countertops
Kitchen backsplash
Tile flooring