Thin Porcelain Tile – Lake Forest Park Home & Business Installations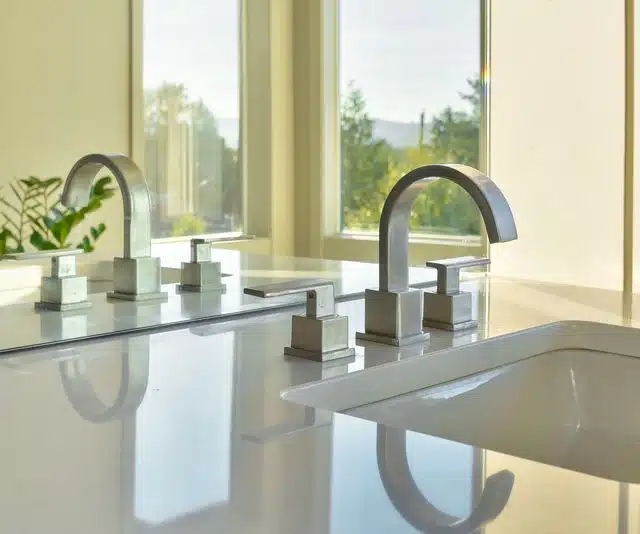 Available in an exciting choice of colors and textures, thin porcelain tile is the perfect choice for Lake Forest Park, WA homes and businesses. Thin porcelain tile is:
Allied Marble & Granite, Inc. has a wide selection of thin porcelain tile to help Lake Forest Park customers find exactly what they are looking for at a price they can afford. Not just beautiful and elegant, our thin slab porcelain selection is also strong and durable.
Porcelain Panels for Lake Forest Park Exterior and Interior Designs
We carry innovative and aesthetically pleasing porcelain panels to enhance the look and feel of your Lake Forest Park home or commercial property. Porcelain panels are very durable and can easily complement any décor. Porcelain panels can be used in:
Interior designs
Exterior designs
Floors
Walls
Countertops
Shower surrounds
The large size of porcelain panels in Lake Forest Park allows installations with few grout joints, giving a natural slab appearance. The thickness of these panels is less than 6m, making them ideal for application over existing floors. Use porcelain panels on cabinetry or simply hang them on the wall as a piece of art.
We are thrilled to provide an extensive selection of porcelain panels to Lake Forest Park residents. We invite you to browse our high-quality range of thin porcelain tile, available at reasonable prices.
Thin Slab Porcelain Has Many Benefits for Lake Forest Park Residents
Selecting thin slab porcelain for your project in Lake Forest Park instantly delivers all the benefits that come with ultra-thin lightweight porcelain tile technology. This unique blend of weight, size, strength, and style makes thin slab porcelain the first choice for Lake Forest Park interior and exterior projects.
Some other benefits of thin slab porcelain include:
Aesthetic appearance
Resistance to stains and pollution
Easy to carry and install
Environmentally friendly
Whilst our range of thin slab porcelain offers a range of benefits and style choices to customers, our range of specialist services is what makes us the go-to choice for porcelain panels in the Lake Forest Park area. From single home builds through to large commercial projects, our thin porcelain tile supply and installation team delivers timely, professional service you can count on.
Call Allied Marble & Granite, Inc. at 206-453-2766 to find out more about our thin porcelain tile services for Lake Forest Park customers.