Quartz Countertops Add Value and Beauty to Sammamish Homes
Allied Marble, Inc. was established in 1982 in Bellevue by the Mai brothers, Magic and Quang. After 8 years, they bought a quartz counter fabrication facility and moved the company's offices to Seattle. With the experience they got from working for their father's kitchen quartz countertops installation in Asia, they turned our company into one of the best quartz counter firms in the state. We provide installation services for backsplashes, bathroom tub surrounds and kitchen quartz countertops in Sammamish, WA.
We are well-known for the excellent kitchen quartz counter tiles we carry. We have a wide collection of beautiful natural stones from across the globe and can provide you with attractive kitchen quartz countertops for your Sammamish home.
Some of our services in Sammamish include:
Installation of kitchen quartz countertops, vanities, and backsplashes
Customization of designs for your quartz counter
Renewal of existing quartz counter tiles in homes or businesses
Helping Sammamish homeowners set a budget their quartz counter project
Our kitchen quartz countertops can help add beauty to your Sammamish home and increase its market value.
Quartz Counter Design and Installation in Sammamish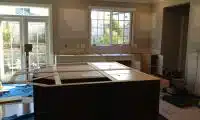 Our company provides Sammamish homeowners with some of the best kitchen quartz countertops available. If you are unsure about which quartz counter to choose or have trouble finding the ideal design, you are in luck as we have some of the best designers in our employ. They can help you pick the best quartz counter for your home.
Our installation services are renowned as we have some of the most highly-trained and experienced technicians on our team. They can help you install a perfectly-fitted quartz counter in your Sammamish home.
Our technicians will always provide you with:
Efficient and prompt services on all kitchen quartz countertops
Helpful and friendly attitude throughout your quartz counter project
Perfect installation kitchen quartz countertops and bathroom vanities
Sammamish Kitchen Quartz Countertops * Bathroom and Vanities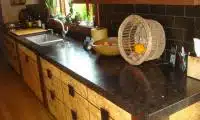 If you are making plans to renovate your kitchen or bathroom, our kitchen quartz countertops are perfect for you. We have a diverse range of tiles and slabs that will match your Sammamish home no matter what type of décor you use.
Our kitchen quartz countertops will give your kitchen a whole new look. You can also have the highest quality quartz counter available with the help of the experts here at Allied Marble, Inc.
Call us for:
High quality materials
Unique quartz counter designs
Precise and speedy installation
For a free estimate or more information, call us anywhere in Sammamish at 206-453-2766 today!