Carnation Kitchen Countertops
Our kitchen countertops are a terrific alternative for your Carnation, WA, property if you love to add aesthetics to your home. If you want to install new Carnation kitchen countertops on your property, give Allied Marble & Granite Inc. a call within no time. Your kitchen might look more elegant with the right tile floors, kitchen backsplash, or countertop.
Are you unsure of the best person to install Carnation kitchen countertops in your home? In that case, you have found the right company. Concerning handling the installation of premium Carnation kitchen countertops, we have amassed vast knowledge and skills. We rank among the top companies when providing services like installing countertops and floors.
We install the following:
Marble backsplashes
Wood countertops
Granite backsplashes
White quartz countertop
Call Allied Marble & Granite Inc. for Carnation kitchen countertops!
(206) 453-2766
Carnation Kitchen Backsplash
When homeowners rely on us to choose a suitable Carnation kitchen backsplash for their property, we provide a wide range of possibilities. If you seek a trustworthy contractor to complete the work for you, get in touch with our Carnation kitchen backsplash specialist. Call us if you want to replace your kitchen counters or need new installations.
Our extensive collection of exquisite patterns will enhance your properties' visual appearance. Contacting a qualified contractor aware of your unique preferences is important when selecting a Carnation kitchen backsplash. When you trust us with the tile flooring project, you can be sure that you will receive high-quality services at reasonable costs.
We will be happy to help you with a new Carnation kitchen backsplash or:
Marble counter
Quartz counter
Granite counter
Limestone counter
Call Allied Marble & Granite Inc. for a Carnation kitchen backsplash!
(206) 453-2766
Carnation Tile Flooring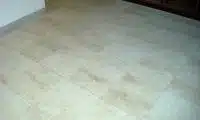 Installing new Carnation tile flooring on your residential property can be an excellent way to improve your personal space. Schedule a job for us if you want to replace your dull Carnation tile flooring or install new tiles. We carefully assess the job and suggest the most suitable Carnation tile flooring services at your convenience.
Hire specialists like us for Carnation tile flooring or our other projects. We are an experienced team to handle the seamless installations of kitchen countertops and our different range of installations. Wait no longer and connect with us if you want to beautify your property with numerous installations.
We can provide the following:
Quartz countertops
Marble countertop
Laminate countertops
Granite countertops
Call Allied Marble & Granite Inc. for Carnation tile flooring!
(206) 453-2766