Limestone Countertops Montlake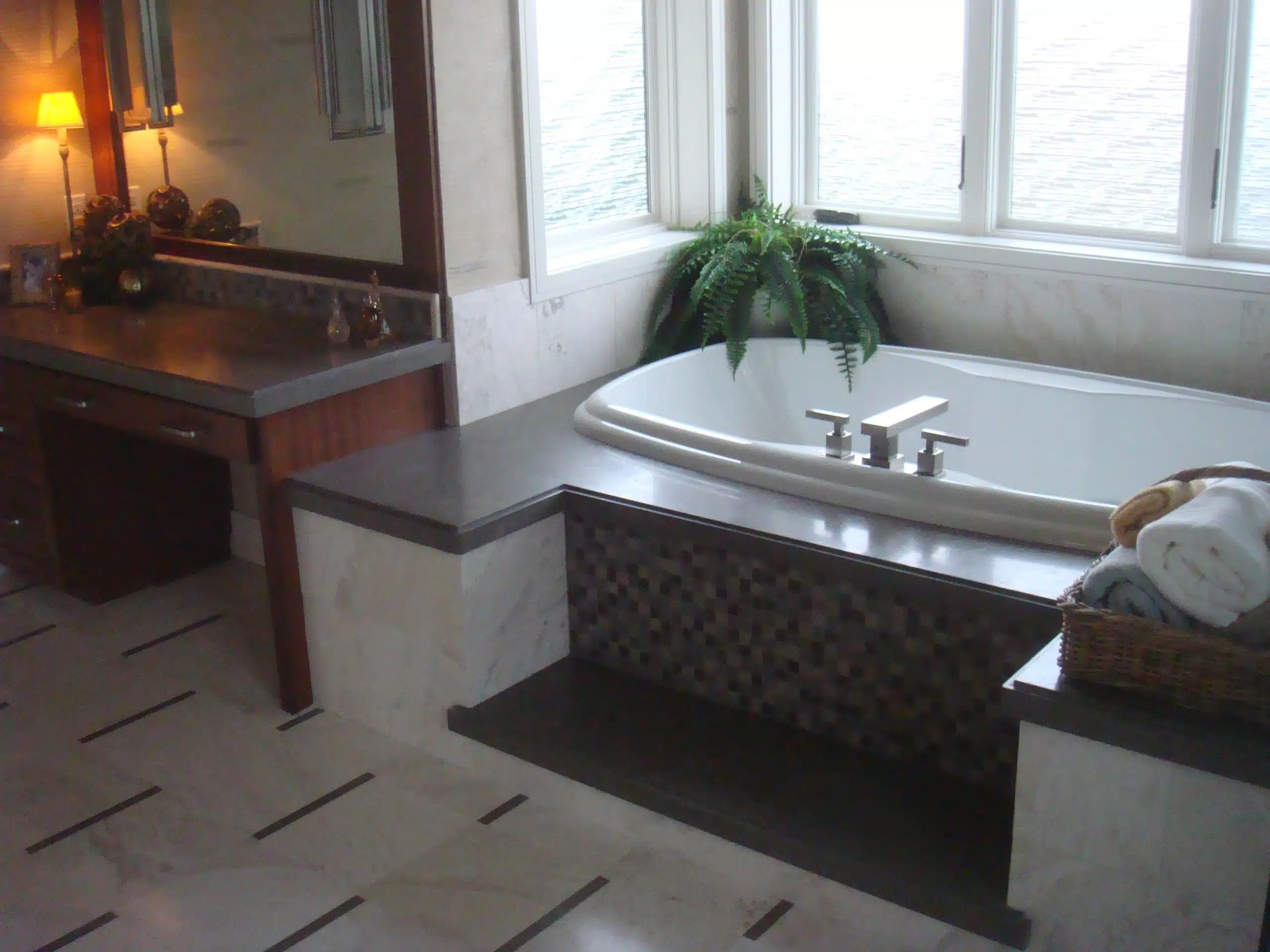 If you are renovating your home and thinking of a cost-effective material for the countertops in the bathroom and kitchen, think of limestone and travertine. Both limestone and travertine are ideal materials that are not only affordable but offer great features when installed as countertops. Get in touch with expert contractors like us to learn more about travertine countertops and travertine tile.
We at Allied Marble & Granite Inc. offer excellent services for limestone countertops in the Montlake, WA area. Offering services since 1982, we work towards bringing in innovations and services to exceed the expectations of our customers.
We offer a wide range of limestone countertops colors to our customers, enabling them to choose the best one that suits their existing décor or the new design theme they are using for their home. We are competitive with our limestone countertops cost and our customer service and attention to detail is second to none. We offer the following services concerning limestone countertops:
Design
Manufacture
Installation
Maintenance
Travertine Countertops Montlake
Another of the natural stones that are highly popular is travertine. Travertine countertops are fast replacing marble and granite countertops for their variety of colors, durability, and affordability. Choose travertine countertops for various areas of your home like the bathroom and the kitchen.
Count on us for installing the travertine countertops in Montlake. We will help you choose the ideal travertine countertops for your Montlake area home by assessing the following:
Composition
Color
Finish
Budget
Because of its composition, travertine countertops are durable, but they require adequate cleaning and maintenance to keep their shine. You can learn more about the travertine countertops maintenance from our technicians.
Montlake Travertine Tile
For years travertine has been used in the construction industry. While countertops are one option for the stone use, you can also find it in travertine tile, pillars, outdoor pathways, patios, and building exteriors. You can also use travertine as a tile backsplash in the kitchen and bathroom.
Rely on us for installing the travertine tile in your home around Montlake. Some reasons why travertine tile is highly popular for flooring:
Appealing features
Ease of installation
Durability
Eco-friendliness
If you want to learn more about travertine tile and its cost and care, get in touch with our team of experts.
Feel free to call Allied Marble & Granite Inc. at (206) 453-2766 for installing travertine or limestone countertops in the Montlake area.