Maple Valley Commercial Countertops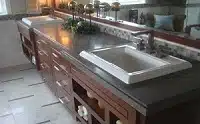 Does your office in Maple Valley need commercial countertops that define elegance? Allied Marble Granite Inc. has been providing top grade commercial countertops to Mapple Valley restaurants and hotels since 1982.
We sell commercial countertops to Maple Valley offices that make them look a lot more appealing and add massive value to the overall property. Not just design, we also offer service of installation of the commercial countertops in the Maple Valley area.
Our commercial countertops are not only beautiful but also very durable. With easy maintenance, our commercial countertops also bring with them great value for resale. Our service includes:
Choice of numerous countertops
Designing as well as installation
Restoration and repair services
Maple Valley Countertop Materials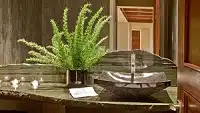 Our shop provides hundreds of countertop materials for your Maple Valley offices. We have a dedicated and experienced staff that helps our customers to zero in on one of our many countertop materials for their Maple Valley office.
We calculate the prices of countertop materials in the Maple Valley region per foot and not per slab. By informing our customers about the many types of countertop materials for Maple Valley office, our staff helps our customers make a wise choice.
By choosing our countertop materials, you can convert your boring office into something graceful and elegant. Our old clients, who are a lot in number, will happily show you our craftsmanship with countertop materials in the Maple Valley area.
We have materials like:
Marble
Quartz
Granite
Tile
Maple Valley Custom Countertops
Since 1982, we have been running our family owned shop and providing custom countertops to Maple Valley offices. Our goal is to make custom countertops for Maple valley offices that make our clients happy by eclipsing their expectations.
To make first class custom countertops for Maple Valley businesses, we have:
Edge-polishing machine
Bridge saws
Water jet machine
CNC machine
These powerful machines are the secret behind making quality custom countertops which add a dash of grace to your office.
The material for these custom countertops is imported from numerous countries in order to fit the budget of each client. We import the stones for custom countertops from Brazil, Mexico, South Africa, Spain, Canada, India, Italy and China.
Call (206) 453-2766 to enquire about various countertop materials. Allied Marble Granite Inc. serves Maple Valley offices with custom countertops and commercial countertops of the highest quality.