Marble Countertops Add Beauty to Clyde Hill Kitchens
If you have seen a kitchen that uses marble countertops, then you know that there is nothing better to use in kitchen remodeling in Clyde Hill than marble. It does not matter whether your goal is a classic or a modern look, marble will give you exactly what you are targeting. It is for this reason that this material has become a prime choice for homeowners in Clyde Hill, WA.
Over the years, we have found that the use of marble countertops brings a look that is both irresistible and unparalleled. As a result, we have made it our goal to bring the residents of Clyde Hill all the types of marble there is in the world to choose from. Regardless of how unique your tastes are, we can deliver practically any design you are searching for.
We highly recommend that you use marble countertops because they are cool in nature. Unlike other materials, you will never have to deal with a heat problem when working on countertops made of marble. The material does not conduct any heat; it maintains its natural cool.
Luxurious Marble Bathroom Designs for Clyde Hill Homeowners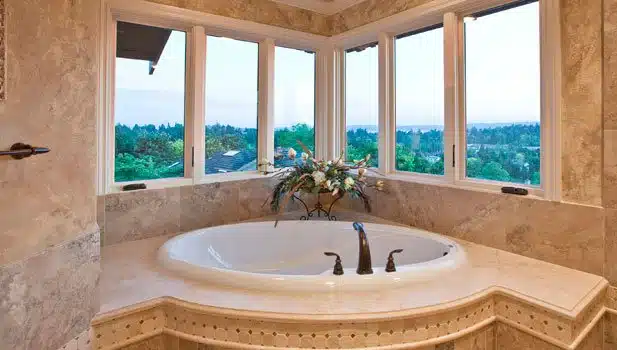 We also advise our clients to use marble bathroom designs so as to enjoy the same benefits they would with the marble countertops.
Over the years, we have found that most of our clients leave positive comments regarding the resulting elegance of using a marble bathroom design.
Marble can be used on the walls and around practically anything in the bathroom. We have various designs to fit your unique remodeling needs.
With a marble bathroom design, you will be amazed by the unparalleled beauty. What is more is that marble is a material that is easy to maintain and clean. You never have to worry about stains.
Clyde Hill Marble Vanities and Countertops * A Touch of Elegance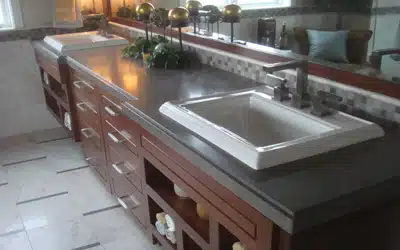 If elegance is what you are wanting in your remodeling project, then you should consider using marble vanities and countertops. Marble does not stain; it is easy to clean and maintain and it will actually improve lighting. The material is also a poor conductor of heat so you can be guaranteed of no cracks or breakages which result from irregular contractions and expansions.
The cost of marble vanities is also something to be admired. There are some types that will attract a bigger price tag, but in general, the cost of marble vanities is quite affordable. All in all, even if the cost is a tad high for you, consider how much you will save when it comes to the maintenance of your marble bathroom design.
We have everything covered in Clyde Hill; marble vanities, marble bathroom materials, and marble countertops. We offer the most competitive rates in the market and guarantee quality. If you are searching for the largest selection of marble vanities or any marble works, come to us first.