Bellevue Commercial Countertops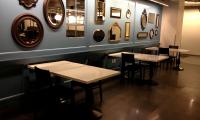 Allied Marble & Granite, Inc. is one of the industry leaders in providing installation and fabrication of commercial countertops for Bellevue, WA area businesses. Our commercial countertops in Bellevue are made from only the finest countertop materials.
Moreover, our creative designers have a keen eye on what will work the best for your commercial countertops.
Our expertise with commercial countertops in Bellevue has allowed us to expand our operations to provide a full suite of services! Our relationship does not end when we install commercial countertops at your Bellevue business place. It's a lifelong affair that may include:
Installation of commercial countertop for your establishment
Repair or refurbishing of existing countertops at your place
Restoration or improvement of commercial countertop
Call Allied Marble & Granite, Inc. for commercial countertops in Bellevue.
(206) 453-2766
Bellevue Countertop Materials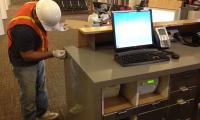 Countertop materials for our Bellevue area clientele are sourced from the best locations around the world. If you have decided to get your countertops done by us, rest assured that the countertop material we use are of the highest quality available. Countertops can be a hefty investment; so we make sure that the countertop materials we use in Bellevue are worthy of your investment.
Your Bellevue area property will benefit from the enhanced aesthetics our countertop materials can provide. Our superior countertop materials for your Bellevue area business will definitely leave a good impression on your visitors. Note that:
Custom countertops can complement business aesthetics
Sturdy countertop material makes fixtures last a long time
Commercial countertops provide a corporate feel
Call Allied Marble & Granite, Inc. for countertop materials in Bellevue.
(206) 453-2766
Bellevue Custom Countertops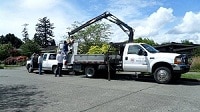 We are happy to fulfill the demand for custom countertops in the Bellevue region. Nothing gives us more satisfaction than seeing a place of business in Bellevue get a visual boost from our installation of custom countertops. We take great pride in the quality of our countertops and it brings us great joy to share this with you.
Our highly-calibrated fabrication facility makes sure that the final custom countertops for your Bellevue business place are of unmatched quality! For custom countertops in Bellevue that are durable, elegant and suit your specific requirements, come to us. Our business takes pride in having:
Been in the countertop industry for years
Lots of countertop materials to choose from for your custom countertop
Custom countertops that will make your life more convenient
Call Allied Marble & Granite, Inc. for custom countertops in Bellevue.
(206) 453-2766