Quartz Countertops Add Value and Beauty to Washington Park Homes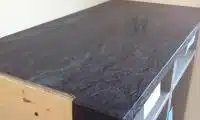 Magic and Quang Mai initially started Allied Marble, Inc. in Bellevue in the year 1982, but after eight years, moved the company to Seattle after they purchased a quartz counter fabrication facility. Our company has catered to many homeowners, providing them with the best quality kitchen quartz countertops in Washington Park, WA. The Mai brothers learned everything about the industry while working at their father's quartz counter installation business and put that knowledge and experience to make our company the success it is today.
The installation of kitchen quartz countertops is one of our main specialties, adding value and beauty to your Washington Park home. We are always coming up with innovative ideas to give our Washington Park customers only excellent quartz counter services and make sure that they are always 100% satisfied.
We offer the following services in Washington Park:
Installation of quartz vanities and kitchen quartz countertops
Custom designs for backsplashes, vanities, and kitchen quartz countertops
Renewal of old kitchen quartz countertops
Free estimates on your new quartz counter to help set your budget
Quartz Counter Design and Installation in Washington Park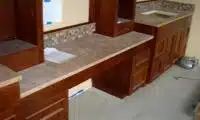 Choosing a design for your quartz counter can be quite a challenge, but when you have our company to help, you never have to worry. We have a design team that is always creating beautiful designs for different types of kitchen quartz countertops.
With them by your side, we are certain that you can have the kitchen and bathroom you have always desired with the best quartz counter materials available.
Apart from a design team, we have some of the most highly-trained and experienced technicians to provide the most perfectly-installed quartz counter in Washington Park. We guarantee your satisfaction once our technicians have completed their job.
Our team will always provide you with:
Great customer service
Perfect installation of kitchen quartz countertops, backsplashes, and vanities
Efficient services on all quartz counter orders
Projects completed within the given time-frame
Friendly and helpful attitude
Washington Park Kitchen Quartz Countertops * Bathroom and Vanities
If you are looking for a top company to install your quartz counter in Washington Park, Allied Marble Inc. is the name you can trust. With our experience and expertise, we guarantee excellent services from start to finish. Our technicians will always make sure that you are satisfied with your kitchen quartz countertops and will always be prompt and professional. Get the best quartz counter for your Washington Park home with us!
Call us for:
Unique quartz counter designs
High quality kitchen quartz countertops
Perfect quartz counter installations
For more information or a free estimate on our kitchen quartz countertops, call us at 206-453-2766 today! Let us show you what we can do to make your Sammamish home even more beautiful