Thin Porcelain Tile
West Seattle Home & Business Installations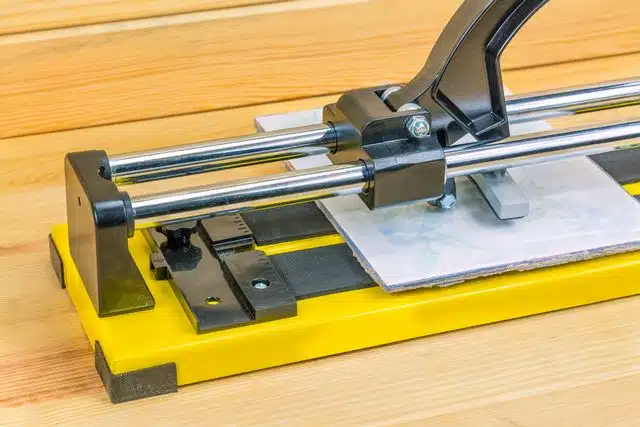 Thin porcelain tile is becoming increasingly popular among property owners thanks to its unmatched design and durability.
Thin porcelain tile is the latest trend in the remodeling industry, enabling projects to be completed in a fraction of the time and without the need for major demolition.
Thin porcelain tile offers the flexibility of installation over pre-existing tiles, giving your room a whole new look while saving time, money, and labor costs in the process. Thin porcelain tile is an ideal covering for:
Floors
Walls
Countertops
Backsplashes
Allied Marble & Granite Inc. offers a fabulous selection of thin porcelain tile to West Seattle, WA homes and businesses.
Our friendly, helpful team is here to help you choose the right thin porcelain tile to match your unique project requirements and budget.
Our team of skilled installers will ensure your thin slab porcelain seamlessly blends with your West Seattle home or commercial property.
Porcelain Panels for West Seattle Exterior and Interior Designs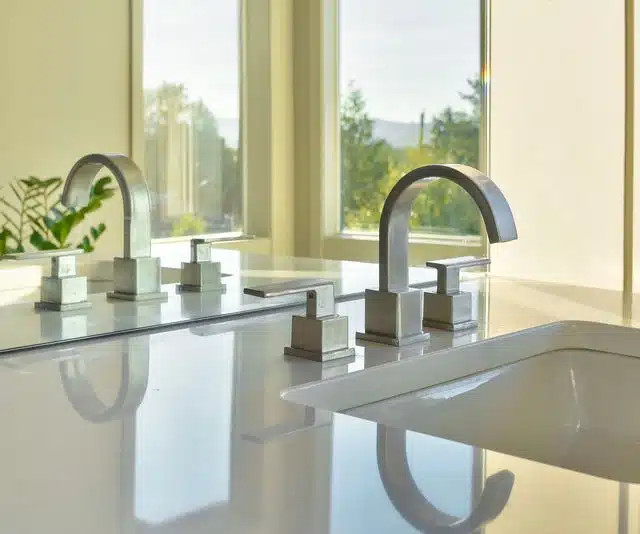 Porcelain panels are a popular choice for wall and floor coverings in both homes and businesses, and are ideal for interior and exterior design applications.
Porcelain panels are great for new construction as well as renovation projects.
Our selection of porcelain panels for West Seattle residents is available in various style and size choices. Our large-format porcelain panels are a fantastic addition to any contemporary home.
These large porcelain panels resemble an elegant sheet of material which can make small rooms appear larger. The fewer grout lines have fewer chances of damaging the tile, even with less maintenance. More reasons to install porcelain panels on your property include:
High versatility
Resistance to scratches and spills
Availability in soft, subtle colors
Thin Slab Porcelain Has Many Benefits for West Seattle Residents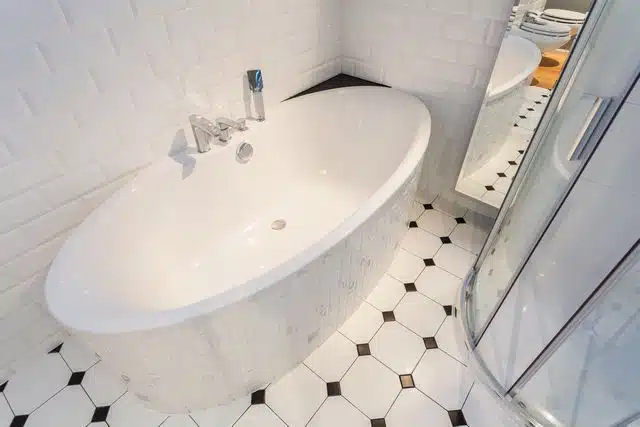 Thin slab porcelain is ultra-thin yet super strong. Thin slab porcelain is highly durable, and can easily be installed over preexisting tile.
Thin slab porcelain also offers a seamless redesign to the existing appearance of a room, allowing property owners to modernize without dealing with the costs of a complete remodel or the mess and headaches that come with demolition and reconstruction.
Benefits of installing thin slab porcelain on your West Seattle home or commercial property include:
Waterproofing
Mold and stain resistance
Availability in large sizes
Attractive, elegant design
If you would like to find out about our thin slab porcelain cost for your West Seattle property, call Allied Marble & Granite, Inc. at 206-453-2766 for a FREE estimate.