Covington Granite Fabricators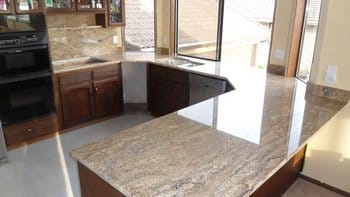 Looking for professional granite fabricators in Covington, WA, for your home or commercial space? Look no further than Allied Marble & Granite, Inc.!
We are home to dedicated and skilled Covington granite fabricators to serve you the perfect job. Our team has the experience and expertise to deliver the expected service.
Our Covington granite fabricators are committed to making your project a success. We have a passion for perfection and aim to make your vision a reality.
We have been offering superior granite slabs and custom fabricating them for diverse uses for years which has made us one of the top choices.
You can rely on our Covington granite fabricators to understand your needs and deliver tailored solutions for:
Bathroom Vanity Tops
Kitchen Countertops
Backsplashes
Bar Counters
Call Allied Marble & Granite, Inc. to hire professional and trained Covington granite fabricators to do the work!
(206) 453-2766
Covington Granite Fabrication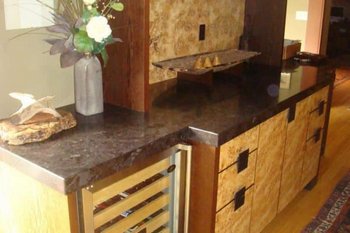 Covington granite fabrication is the first crucial step toward a viable and seamless granite project. Granite is considered the second hardest stone.
The granite polish is not subject to etching by household acids or scratching by knives, pots, and pans under daily use. Also, the work quality in Covington granite fabrication significantly determines the aesthetic appeal and durability of the product.
We can be your trusted partner in delivering outstanding results with our extensive experience and commitment to excellence. We provide exceptional Covington granite fabrication to residents looking for reliable materials and installations.
We can help you choose the correct Covington granite fabrication and installation that goes well with your place, such as:
Bathroom Interior
Kitchen
Office
Restaurant
Contact Allied Marble & Granite, Inc. to learn more about Covington granite fabrication services.
(206) 453-2766
Covington Granite Slabs
Covington granite slabs add a sense of elegance and sophistication to any room in which they are installed. Granite is made from natural stone, which means each slab is unique and beautiful.
We offer you a vast selection of Covington granite slabs to ensure you get the ideal one.
We can provide you with exquisite and high-quality Covington granite slabs in whatever size, type, or style you require. We ensure that all our work is according to your exact specifications and needs.
Also, we keep the prices competitive so that everyone can enhance their properties.
We offer premium quality Covington granite slabs and installation for interior, exterior, residential, and commercial purposes. We offer the following and more:
Granite Countertop Slabs
Black Quartzite Slabs
Granite Slab Fireplace
Colonial White Granite Slab
Call Allied Marble & Granite, Inc. to schedule a consultation for Covington granite slabs.
(206) 453-2766