Stone Fabrication Seattle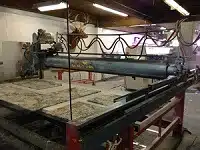 Stone fabrication in Seattle, WA area properties is required for newer and better looks. Often people get tired of looking at the same design and patterns in the house. This leads to the need of continual remodeling and renovation services. Our stone fabrication services in Seattle can do that for you.
Looking for granite fabricators that provide really good stone fabrication services in the Seattle area? End your search at Allied Marble & Granite, Inc.
Our team of stone fabrication experts serving the Seattle region carries out such brilliant work that we are able to:
Transform your house's looks
Make your houses look more modern
Beautify the condition of your old and outdated houses
Our fabrication team works day and night to keep track of the latest tools and techniques for stone work. This is why our stone designing, fabrication and installation services are always in line with the latest fashions.
Call Allied Marble & Granite, Inc. for stone fabrication in Seattle.
(206) 453-2766
Granite Fabricators Seattle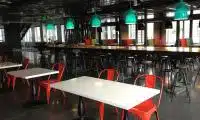 As one of the leading granite fabricators in the Seattle region, we invite you to check out our portfolio for stone related services. Find out how we do it for our local clients. Our granite fabricators have been serving the Seattle businesses as well as residential areas for a very long time. Therefore, we know well:
What kind of stone work suits your property the best
Where stone fabrication is needed and where it is not
What stones fit best at what kind of place
Rest assured that you won't be disappointed by the stone fabrication work our proficient team of granite fabricators provide in the Seattle area. We owe our superior quality to both our extensive knowledge of granite fabrication as well as the hard work of our granite fabricators in the Seattle area.
Call Allied Marble & Granite, Inc. for granite fabricators in Seattle.
(206) 453-2766
Stone Work Seattle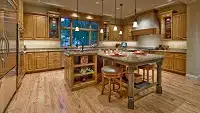 We fulfill the customized orders for stone work in the Seattle area. Our specialists will listen to your specific wants and will accordingly come up with personalized solutions for stone work in your Seattle property.
Get your stone work in Seattle done by us to get rid of:
Old styles
Dull house looks
Outdated stone patterns
You can even take guidance from our experienced fabricators regarding the kind of stone work that will be ideal for your Seattle home or business place.
Call Allied Marble & Granite, Inc. for stone work in Seattle.
(206) 453-2766