Limestone Countertops for Madrona Residents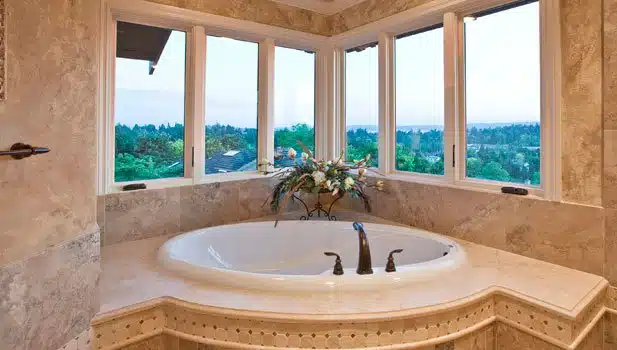 Gone are the days when bright colors and flashy countertops were popular in homes and commercial properties. Today, people are moving towards subtle tones to allow light and function into their kitchens, bathrooms and interior design.
At Allied Marble Granite, Inc., we create toned down hues with limestone countertops and travertine countertops for Madrona, WA homes and offices.
Our clients love their limestone countertops for the:
Stylish looks
Pleasant textures and patterns
Soothing colors
Easy match to existing decor
Wide variety
Our limestone countertops are quite popular with our Madrona clients, mostly because we offer high quality materials and exceptional installation.
Travertine Countertops for Madrona Homes Businesses
Aside from limestone countertops, our travertine countertops provide Madrona residents another stylish option to give a classy touch to their home and office interiors. We provide a wide variety of solutions to re-decorate your living areas with a chic look.
Our travertine countertops installation services include:
Consultation on material selection
Free estimates
Site analysis by experts
Professional task handling
Complete by-hand fabrication
When you call our professionals for travertine countertops, you also receive some of the best service in the region. We know exactly how to handle travertine and how to lay it so that your new countertops are beautiful and function for a long time to come.
Travertine Tile – Floors Bathroom Surrounds in Madrona
Travertine tiles have revolutionized the entire process of interior decoration. Your floors and bathroom deserve much more than just the basic fittings! Let us make them look elegant with complete travertine tile installation.
Travertine tile not only looks amazing in a number of areas, but it is also:
Highly durable
Available in earth tone shades
Known for classy, clean looks
Extremely cost-effective
Travertine tile is a great option for your bath floors, as well, as they do not retain moisture. Many people in the area are choosing travertine tile installation to create high-performing kitchen and bathroom floors.
Trust our expert designer team to formulate a customized solution of travertine tile installation on your Madrona property. Relax while we re-decorate your spaces with the highest quality materials, hard work and dedication.
For a free consultation on limestone countertops, travertine countertops or travertine tile installation, Madrona residents should call Allied Marble & Granite, Inc. at (206) 453-2766.