Hunts Point Commercial Countertops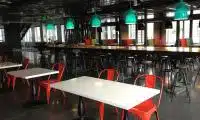 Since 1982, Allied Marble & Granite, Inc. has been one of the foremost sources for commercial countertops in Hunts Point, WA. We specialize in servicing the countertop needs of restaurants and hotels in the region.
We offer commercial countertops in Hunts Point for a variety of purposes in hotels and restaurants. Our countertop fabricators and installers can create bar counters, restaurant tables, butcher blocks for the kitchen and any other commercial countertops for Hunts Point customers.
Regardless of what type of job we get and no matter how big it is, we make sure that the commercial countertops we offer Hunts Point restaurant or hotel owners are:
Exquisite and elegant
Sturdy and long-lasting
Easy to clean and maintain
Hunts Point Countertop Materials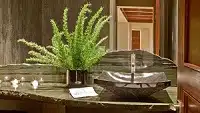 We offer countertops for all sorts of commercial applications, including for installation in offices. Our incredible countertop fabrication expertise combines with premium quality countertop materials to give Hunts Point offices highly functional, sleek and professional-looking custom countertops.
You are sure to find the perfect countertop materials for your Hunts Point office with us. We offer:
Several types of natural stones for making custom countertops
A number of options in countertop materials to suit different budgets
Countertop materials in a wide range of colors, patterns and textures
Come and take your pick from the collection we offer in marble, granite, thin porcelain, quartz and other natural stone countertop materials for Hunts Point offices.
Hunts Point Custom Countertops

When shopping for custom countertops for your Hunts Point business, you are sure to want countertops that meet all your aesthetic and functional needs, are made from quality countertop materials, and offer excellent value for money.
That is why you should choose us for making and installing custom countertops for your Hunts Point business place. Our skilled technicians:
Take correct measurements for the required custom countertops
Work with high-grade countertop materials
Fabricate custom countertops carefully to ensure a perfect product
Ensure flawless finish in your commercial countertops
Install your commercial countertops quickly and neatly
Our fair pricing and friendly customer service are other factors that make a good source for custom countertops in Hunts Point.
Rely on Allied Marble & Granite, Inc. to meet all your needs for commercial countertops in Hunts Point. Dial (206) 453-2766 to discuss your project with our experts.