Covington Stone Fabrication
Choose Allied Marble & Granite, Inc., and get flawless stone fabrication service in Covington, WA. We help homeowners get everything they want aesthetically from their kitchens and bathrooms and stay within their budget.
We are uniquely equipped to tackle projects of any size and provide hands-on assistance during each step in the Covington stone fabrication process.
You can rest assured that your property is in good hands and that your project follows local and state guidelines. We use top-of-the-line machinery to ensure you receive top-notch results beyond your expectations.
You can count on our expert fabricators for unmatched expertise in Covington stone fabrication.
We follow a strategic process and customize our Covington stone fabrication service to provide the highest quality results. We offer:
Countertop stone fabrication
Stone work in the bathrooms
Fireplace stone work
Staircase stone work
Call Allied Marble & Granite, Inc., and let us take care of all your Covington stone fabrication needs.
(206) 453-2766
Covington Stone Fabricators
Proper installation requires careful planning and perfect execution, and only professional Covington stone fabricators can ensure spectacular results. The magnificent look of your stone installations significantly depends on the finesse in fabrication.
We employ highly skilled Covington stone fabricators to conduct custom stone work installation.
We focus on quality and safety from the start and have built a reputation for high-end craftsmanship in the industry. Our experienced Covington stone fabricators work with meticulous attention to detail throughout fabrication.
We are premium Covington stone fabricators and providers of the finest quality service for projects of every possible scale. We offer:
Backsplash stone fabrication
Entryway stone fabrication
Outdoor stone work
Contemporary stone work
Get in touch with Allied Marble & Granite, Inc. to discuss your needs with professional Covington stone fabricators.
(206) 453-2766
Covington Stone Work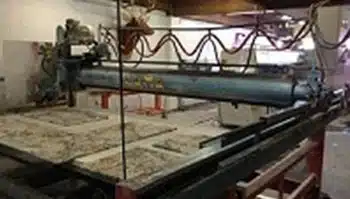 Being professionally trained and having adequate equipment is crucial for Covington stone work. Hiring a novice without experience or doing it yourself can cause a considerable error margin.
Consequently, seeking Covington stone work from a specialized and trained team is ideal.
We assure you that we design and craft stunning and perfect Covington stone work each time. Our team takes the job seriously and utilizes exact measurements to deliver precise fabrications.
We can also help you develop a plan that suits your style and property.
We offer a comprehensive range of Covington stone work to cater to a wide range of luxury residential and commercial purposes. We offer:
Stone work Countertops
Stone masonry work
Stone cladding work
Stonework on house exterior
Contact Allied Marble & Granite, Inc. for superior Covington stone work for your property.
(206) 453-2766