Limestone Countertops Bellevue
Limestone countertops for Bellevue, WA properties is a great alternative to granite countertops. If you are want something with more muted and warm tones than granite or quartz countertops, then limestone countertops is perfect for your Bellevue kitchen.
Allied Marble & Granite, Inc. is an expert in manufacturing and installation of limestone countertops in Bellevue. We pride ourselves in our commitment to 100% satisfaction with any limestone countertops that we deliver in the Bellevue area.
Our company has:
Affordable Limestone Countertops That Cost Less Than Granite or Quartz
40 Years of Experience Installing Limestone Countertop
Hundreds of Styles and Looks for Your Limestone Countertops
Repair and Restoration Services for Existing Stone
You can have a limestone residential countertop with fossils visible in its surface or warm toned one to match your kitchen walls. What limestone countertop lacks in durability, it makes up in style and variety!
Call Allied Marble & Granite, Inc. for limestone countertops in Bellevue!
(206) 453-2766
Travertine Countertops Bellevue
Travertine countertops for Bellevue homes and business places are more durable than limestone ones. If you love the look of limestone countertop but need something a little more durable to match your lifestyle, then come to us for travertine countertops in Bellevue.
Let us introduce you to the beauty that travertine countertops can bring to your Bellevue home.
Travertine is a natural stone that represents the middle stage as limestone evolves into marble. It was used in yesteryears by the Romans to build many architectural marvels to adorn their cities with.
Other than providing travertine countertops in Bellevue, we offer:
Travertine Backsplashes
Travertine Tile for Floors or Bathroom Surrounds
Travertine Comes in Many Different Looks
Call Allied Marble & Granite, Inc. for travertine countertops in Bellevue!
(206) 453-2766
Residential Countertop Bellevue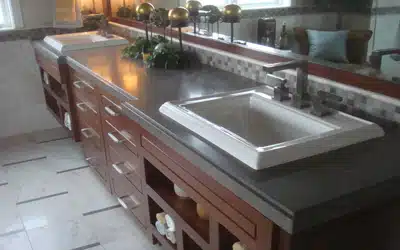 When it comes to residential countertop service in Bellevue, we are truly honored to offer our clients the best in both craftsmanship and service. We believe that our job isn't complete until we are sure that our client is 100% satisfied with the residential countertop we have installed in their Bellevue home.
Whether you are looking for a residential countertop in Bellevue for your kitchen or washroom, we have the best that the industry has to offer. Choose us for limestone and travertine countertops.
Contact us today and let our expert team of residential countertop designers and installers for Bellevue projects help create the perfect limestone or travertine natural stonework for your home!
Call Allied Marble & Granite, Inc. for residential countertop in Bellevue!
(206) 453-2766