Sammamish Bathroom Vanities
Are you looking to install bathroom vanities in Sammamish, WA or its surrounding communities? Look no further than Allied Marble & Granite, Inc. Established in 1982, we are a premier stone company that supplies and installs Sammamish bathroom vanities.
We have one of the most exciting selections of bathroom vanities Sammamish has to choose from. No matter what type of vanity you are interested in, we are certain that our selection will meet or exceed your expectations. We work with both commercial and residential clients, providing top of the line bathroom vanities Sammamish options.
Our range includes:
Bathroom vanity units
Double sink vanity
Vanity tops
White vanity
To learn more about our selection of bathroom vanities Sammamish, please feel free to contact us. We are looking forward to serving you.
Call Allied Marble & Granite, Inc. for bathroom vanities Sammamish selections.
(206) 453-2766
Sammamish Bathroom Vanity
Do you need a bathroom vanity Sammamish? You are in the right place. We are proud to offer a huge variety of vanities to our clients. We have vanities in a wide range of material choices, from granite, marble to limestone and many more.
When you choose us for bathroom vanity Sammamish projects, you choose a complete service. Our company offers quality fabrication and complete installation for commercial and residential bathroom vanities Sammamish.
We offer:
Corner vanity
Small vanity
Modern bathroom vanities
Rustic bathroom vanities
If you need help choosing a bathroom vanity Sammamish, our friendly, experienced staff would be more than happy to assist. Selecting the right vanity is essential to ensuring the right look and feel in your bathroom.
Call Allied Marble & Granite, Inc. for bathroom vanity Sammamish jobs.
(206) 453-2766
Sammamish Vanity Install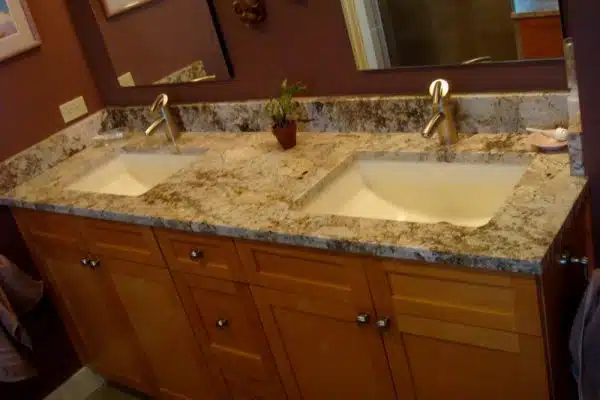 For on-time, on-budget vanity install Sammamish services, we are the people to call. We provide a professional, competitively priced vanity install Sammamish service. No project is ever too large or too small for us. We complete every vanity install project, giving close attention to detail. Whether you need a vanity install Sammamish for a new bathroom construction or a bathroom remodel, we are ready to provide you with exceptional products and services.
Contact us for:
Replacing bathroom vanity
Installing bathroom vanity against sidewall
Replacing vanity top
Installing bathroom vanity in corner
To learn more about our vanity install Sammamish services, please do not hesitate to reach out to us. Want to know the cost of vanity install in your home or commercial property? We offer free, same day estimates. Rest assured we keep our rates as reasonable as possible.
Call Allied Marble & Granite, Inc. for vanity install Sammamish work.
(206) 453-2766