Seattle Kitchen Countertops
Interior designers often emphasize the importance of graceful kitchen countertops in Seattle, WA homes as a value-adding factor. Aside from size, the entire kitchen design also speaks volumes. Your Seattle kitchen has to look great from the kitchen countertops and kitchen backsplash to the tile flooring.
At Allied Marble & Granite, Inc., the materials used in kitchen countertops for Seattle properties vary greatly and include options such as marble countertop, granite countertop, quartz countertop, glass laminate or travertine countertop.
Start with upgrading your kitchen countertops to transform your Seattle kitchen space! You need to enhance your kitchen countertops because they:
Are the most noticeable things in your kitchen
Highlight the mood and ambiance of the space
Reflect the cleanliness of the kitchen
Call Allied Marble & Granite, Inc. for kitchen countertops in Seattle.
(206) 453-2766
Seattle Kitchen Backsplash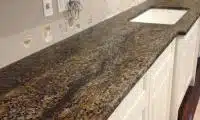 Aside from natural stone countertops, we can also install gorgeous kitchen backsplash to remodel your Seattle kitchen! Being in this business since 1982, we have gained valuable experience in kitchen remodeling and in customer relations.
We have several kitchen backsplash options for our Seattle customers. Our range of kitchen backsplashes varies in color, design and size!
A kitchen backsplash protects the walls of your Seattle kitchen from liquid splashes. Here are some important things to consider while choosing the best kitchen backsplash for your Seattle residential or commercial kitchen:
A washable backsplash surface
A design that complements the entire kitchen
A suitable size of kitchen backsplashes
Call Allied Marble & Granite, Inc. for kitchen backsplash in Seattle.
(206) 453-2766
Seattle Tile Flooring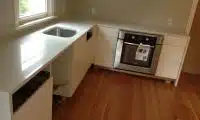 An elegant tile flooring in your Seattle kitchen can definitely enhance the overall look of the area. Both tile flooring and countertops are easily washable and can withstand spills and stains. Tile countertops and tile flooring in Seattle properties reflect a clean and fresh-looking space.
We offer various tile flooring and countertop styles to the Seattle property owner. They can choose whichever suits their kitchen the best. Choose us for your countertop, backsplash and flooring needs as we have:
Reasonable pricing
Reliable, professional and well-trained staff
Inventory of high quality slabs
In-house fabrication of materials to suit customer specifications
Recipient of 2013 Commercial Residential Fabricator of the Year
We have been helping clients, with our superior tile flooring services, from the Seattle area and beyond. For more information on our tile work, you can e-mail us at info@alliedmarbleinc.com or dial our number.
Call Allied Marble & Granite, Inc. for tile flooring in Seattle.
(206) 453-2766