Limestone Countertops Renton
Choosing limestone as the material for the countertops in your kitchen or bathroom is a nice change from the usual marble or granite stone mostly chosen by homeowners. Limestone being a sedimentary rock created naturally from the remains of marine organisms has a charm and attraction of its own. To add an attractive look to your home, consider limestone countertops.
Get in touch with Allied Marble & Granite, Inc. when you decide to install limestone countertops in your Renton, WA area property. We have partnered with land developers and builders to craft tailored kitchen renovation and remodeling solutions, on time and within budget.
Let us help you too! We will help you choose the right color of limestone countertops that:
Goes well with the rest of the décor
Adds aesthetics to the place
Gives a sense of warmth and style
Our staff is well versed in the care of limestone countertops and will instruct you so you will have limestone countertops that will look beautiful for many years.
Travertine Countertops Renton
Travertine is an incredibly durable material. Travertine is the result of limestone evolving into marble. Durable and beautiful, travertine countertops are another option that you can use in your kitchen and bathroom.
Travertine countertops are chosen by Renton homeowners because they:
Have distinguishing hues and patterns
There is a large variety to choose from
Offer durability and strength
Rely on us for the correctly installed travertine countertops in your home or office around Renton. Our staff will educate you about travertine countertops, the pros and cons versus other countertop materials, and the maintenance needed for travertine.
Renton Travertine Tile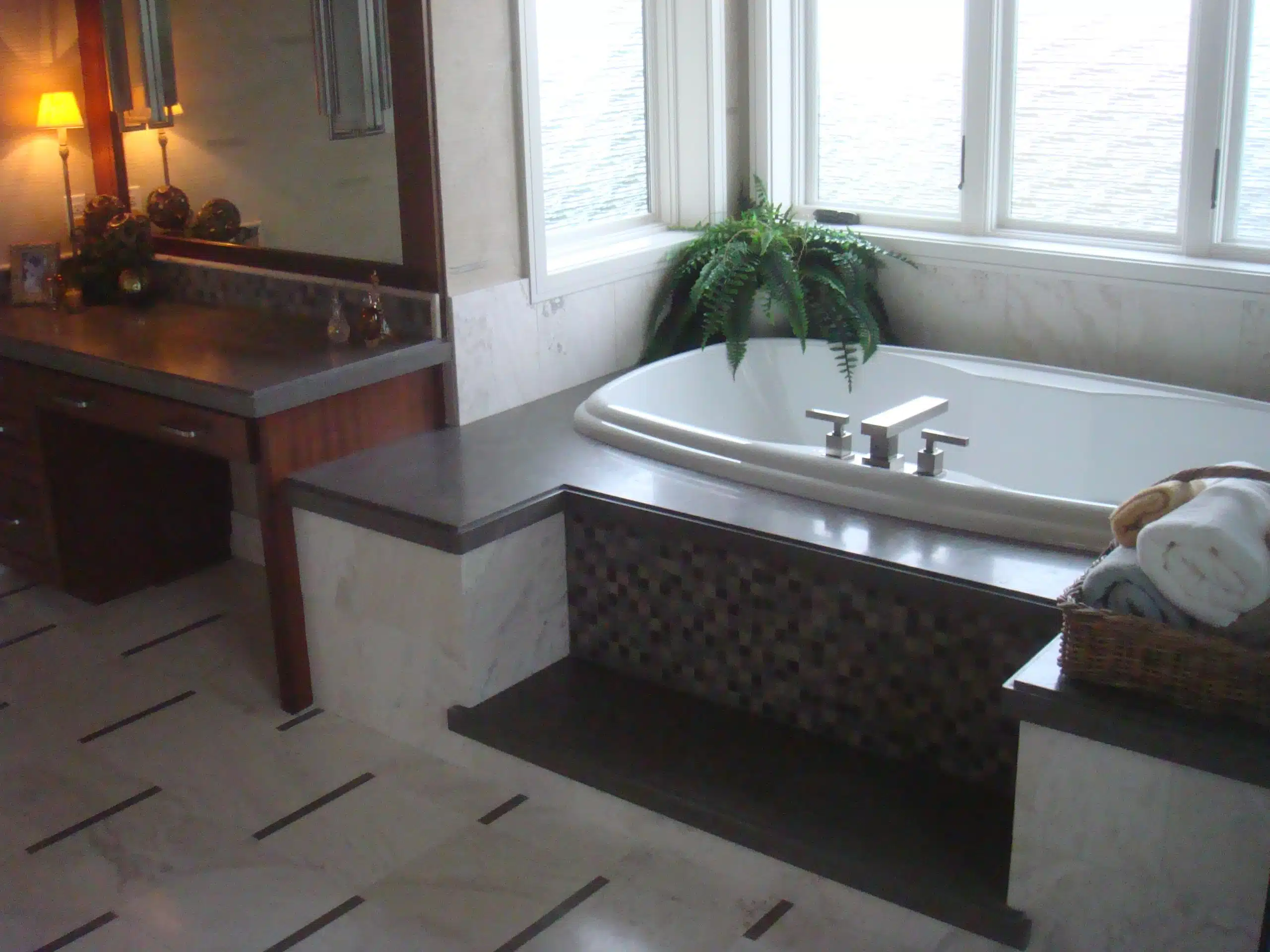 Travertine tiles can be used both for indoor and outdoor living spaces. You can use travertine tile to create the perfect outdoor oasis as a deck or use it on the driveway to enhance the curb appeal. Indoors you can use the travertine tile for bathroom or kitchen flooring or as backsplashes.
We install the travertine tile in your Renton home or office using the:
Best installation equipment
Services of experienced tile installers
Latest techniques and materials for installation
Travertine tile care is easy, when sealed you do not have to worry about staining, and it is durable.
Give a call to Allied Marble & Granite, Inc. at (206) 453-2766 and learn more about limestone or travertine countertops for your property in the Renton area. You will be glad you did!