Limestone Countertops for Madison Park Residents
If you are looking to enhance the appearance of your kitchen or bathroom, you can choose to have limestone or travertine countertops installed. You must choose the experts to install travertine tiles or countertops, which is where Allied Marble Granite, Inc. comes in.
We are a reputed company that offers high quality services for the installation of limestone countertops in Madison Park, WA properties. As an established and experienced company, we offer efficient limestone countertops services.
We will help you choose the right limestone countertops for your home on the basis of the following:
Color
Texture
Style
Price
You can trust our skilled and trained technicians for efficient and thorough installation services. If you want to know the limestone countertops cost, you can talk to our consultants. We will help you choose the limestone countertops color that goes well with the existing decor.
Travertine Countertops for Madison Park Homes Businesses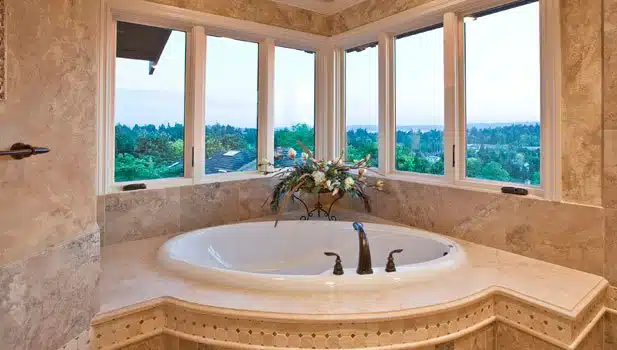 You can also choose travertine countertops for your home as they are more durable, but just as beautiful as limestone. On the fence? You can check out the travertine countertop pros and cons before getting them installed.
Choosing professionals for the installation of the travertine countertops is essential to ensure high quality installation. We have been offering installation of travertine countertops for Madison Park residents for a long time.
We recommend travertine countertops and travertine tiles for your home as they are:
Low maintenance
High quality
Affordable
You don't need to worry about travertine countertop maintenance, either, as we offer those services as well. We will ensure that any small damages or blemishes in the countertops are resolved right away to ensure their longevity.
Travertine Tile – Floors Bathroom Surrounds in Madison Park
There might be several companies offering installation of travertine tiles in Madison Park. However, to ensure that you are getting the best services at the most competitive prices, you need to do your research.
You can compare the features and prices of a few companies to get the best services. To help you find the best company for travertine tile installation, consider each company's:
Reliability
Reputation
Recommendation
You can choose us for the installation of travertine tiles in Madison Park as we possess all excel in all of these areas. You can talk to our consultants to learn more about the travertine tile cost, as well.
Feel free to call Allied Marble Granite, Inc. at (206) 453-2766 for any services related to travertine tiles and countertops in Madison Park.