Granite Fabricators for Home and Business Granite Projects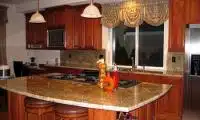 Granite is a popular natural stone used in home and business. It not only looks beautiful but is also gives your home an inviting place. If you are considering redoing your home or business interior and want expert granite fabricators to provide assistance, we can help.
We at Allied Marble and Granite, Inc. are reliable granite fabricators providing various granite slabs for Lake Stevens, WA residents. Being reputable granite fabricators serving Lake Stevens, we provide granite fabrication services that include:
Design and installation
Repair and restoration
Maintenance and polishing
We will provide you an accurate estimate of all costs involved in your project before any work is started. Pricing will depend upon the type of granite you select and the size of the project.
Granite Fabrication for Lake Stevens Bathroom and Kitchen Countertops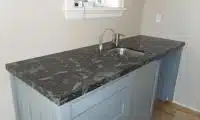 When you decided to use granite slabs for countertops in your home or business you will be adding a sophisticated look. However, you must have the granite fabrication done by the experts. We have been providing granite fabrication for Lake Stevens residents for a long time.
You can create granite slabs to be used in a number of places such as:
Countertops
Backsplashes
Walls
You can rely on our skilled and trained technicians for the thorough and efficient countertop fabrication process. Whenever you are looking for excellent granite fabrication and would like it close by, think of us. We have the experience, expertise and the equipment to provide the services you need.
Affordable Granite Slabs in the Lake Stevens Area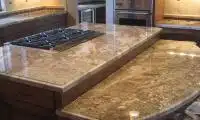 There might be several companies offering various types of granite slabs in Lake Stevens. However, when you want only the best, you must do your research. There are many things to consider when you are choosing the granite company to work with.
Some of the factors you need to consider that will help you find the best granite fabricators include:
Years of experience
Range of granite slabs
Expert granite installers
Affordable pricing
We are the perfect company to choose for granite slabs in Lake Stevens as we have one of the largest collections of the most popular granite colors. The granite slab prices differ on the basis of the quality, texture, and thickness of the granite. We will help you choose the appropriate slabs for your home or business.
When you need granite fabrication for your home or business in Lake Stevens, call Allied Marble and Granite, Inc. at (206) 453-2766.