Granite Fabricators for Home and Business Granite Projects
If you want to change the appearance of your home, introducing granite slabs as countertops in the kitchen and the bathrooms is a great solution. You must look for a reliable and professional company for granite fabrication. Allied Marble & Granite Inc. offers high-quality services as granite fabricators for Kent, WA residents. We are the ideal granite fabricators to call for any type of granite fabrication project because we offer a host of services that include:
•
New installation of granite slabs
Repair and maintenance of existing slabs
Restoration services
Being one of the leading granite fabricators serving in Kent, we offer reliable services. If you are concerned about the granite fabricator cost we can assure you we work closely with you, providing what you want at a price you can afford. We offer free estimates before any project is begun.
Granite Fabrication for Kent Bathroom and Kitchen Countertops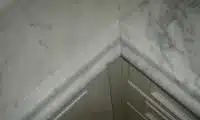 Granite slabs in the kitchen and bathroom can add beauty and durability to the home. We have been offering high-quality granite fabrication services for Kent homeowners and commercial property owners for a long time. We suggest you opt for granite fabrication for your home as it provides the following benefits:
•
Ease of maintenance
Durability
Beauty
Increased financial value
Being established and experienced granite fabricators, we offer customized granite fabrication for our clients. You can choose the granite slabs of your choice from our vast collection and have it fabricated per your requirement.
Affordable Granite Slabs in the Kent Area
There might be several granite fabricators offering different types of granite slabs in Kent. As you search for the right granite fabrication company you will find we are your best choice. You should choose us for granite slabs in Kent as we are:
•
Experienced
Reputable
Recommended
Affordable
With us as the granite fabricators, you can rest assured that you are working with the best. You can find the most popular granite colors with us. If you are unable to decide the type of granite or its color, you can consult with our experts. Our consultants will assess your requirement and budget and then recommend the best slabs for your home.
If you are considering having granite installed in your home and need the assistance of professional granite fabricators that cater to Kent, call Allied Marble & Granite Inc. at (206) 453-2766.