Covington Marble Countertops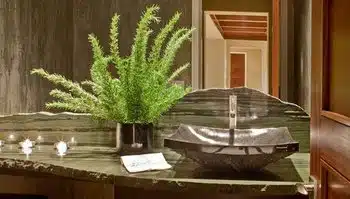 Few other upgrades speak luxury and beauty like marble countertops in Covington, WA can. Marble is durable and has a luxurious appearance to it. Besides their aesthetic properties, Covington marble countertops are also valued for their ability to stay cool.
Allied Marble & Granite, Inc. has over 35 years of industry presence in providing high-quality fabrication and installation services for Covington marble countertops.
You can expect an incredible and personalized experience working with our experts when designing and installing your countertops.
Our Covington marble countertops installation team has the experience, knowledge, and resources to deliver an elegantly completed space that you can cherish for years to come. We provide services for:
Marble kitchen countertops
Marble bathroom countertops
Marble vanity tops
Backsplash with marble countertops
Allied Marble & Granite, Inc. stands out for the quality of craftsmanship we offer for all types of Covington marble countertops projects!
(206) 453-2766
Covington Marble Bathroom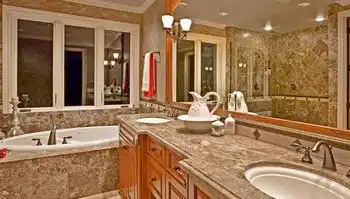 Covington marble bathroom countertops and vanities are highly valued for their timeless appeal. We have become a preferred countertop, backsplash, and vanity fabricator and installer in the Pacific Northwest.
Whether you have a remodeling project or just want to install a new Covington marble bathroom countertop, we can handle projects of all sizes.
We have the expertise to ensure your Covington marble bathroom countertop is installed correctly. From experience, we know what it takes to create an individualized space that resonates with your personality and lifestyle.
We have become accomplished in the art of creating custom Covington marble bathroom countertops.
You can count on us whenever you need:
Marble vanity tops
Marble sink vanity
Floating marble vanity
Marble wall bathroom
Allied Marble & Granite, Inc. is committed to serving and building long-lasting relationships with our clients while meeting their custom Covington marble bathroom countertop and vanity needs!
(206) 453-2766
Covington Marble Vanities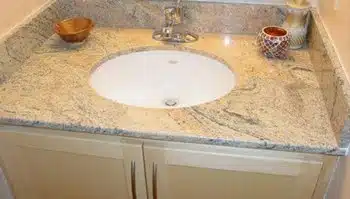 We provide our customers with Covington marble vanities in a wide range of colors and styles. Bathroom vanities are the focal point of the space and must be designed to tie in well with the rest of the elements.
Our qualified experts can create custom Covington marble vanities in single-sink, double-sink, and suspended styles.
Our Covington marble vanities installation services are focused on beautifying your space and increasing your home's value. We help choose the right materials, provide an estimate, and explain the entire process before installing Covington marble vanities.
We offer services for:
Marble vanity top with sink
Black marble vanity
White marble vanity
Marble makeup vanity
Allied Marble & Granite, Inc. strives to provide outstanding Covington marble vanities installation services for both homes and businesses!
(206) 453-2766